RLW – Sechs Abstände LP
10 January 2012
xdementia
One Comment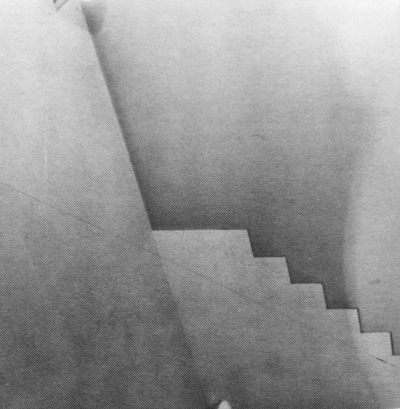 RLW – Sechs Abstände LP
RLW is abstract composer, Ralf Wehowsky, co-founder of the Wahrnehmungen & Selektion labels although he is previously unknown to me. With Sechs Abstände however, he offers an excellent introduction to his carefully composed sounds. I would probably file this one under the free improv umbrella but it doesn't seem to share many of the more negative qualities with the genre.
Side A consists of three tracks each gaining in intensity. Irrung is quiet with slow drones staying very subtle all the way through. While Fragezeichen features a similar sounds set but slowly melds in new elements of bending and melting horns and vibrant underlying percussive sounds that add more to the atmosphere rather than forming a rhythm. The track continues and finally builds to new heights featuring very organized sound but also extremely intense with shifting percussive tirades, bellowing horns and electronic manipulations of acoustic sources. All of this very well composed and creates a unique atmosphere that is very effective. Irrung is the final track on this side and features delicate bell-like drones and sounds as the bed with a more experimental twist to these sounds.
Side B kicks off with Ruin & Konstruktion which is more in the free improv style but with a twist. This sounds like it could be an abstract soundtrack to a black and white silent horror film. Echoing metallic shifts in the distance, low meandering piano notes converge with wood creaks, groans and yet more excellent drones that could almost be derived from some acoustical source. Drangwasche is more active with serially composed horns in the background and metallic twists with plenty of digital fuckery offered in the foreground. A lot of nice gestures, movements, and dynamics round things off perfectly to widen the appeal of the atmosphere.
Sechs Abstände is the work of an established composer, one who carefully constructs his work with care and precision. There isn't anything that overly flaunts his skills though which is a welcome quality from the more academic influenced music. Although the focus is on the composition the sounds are carefully chosen and the atmosphere seems quite important here as well. There's something about these works that make me think of an old black and white film, but this is like the bastard child of that era, perhaps as a work that was created during that time which was predicting what "future music" may sound like. For fans of contemporary sound, free improv, and intensely dark electroacoustic.
| | |
| --- | --- |
| Composition: | |
| Sounds: | |
| Production Quality: | |
| Concept: | |
| Packaging: | |
| Overall Rating: | |