Brume & Kommissar Hjuler und Frau – Salicylat C40
27 January 2012
xdementia
No Comment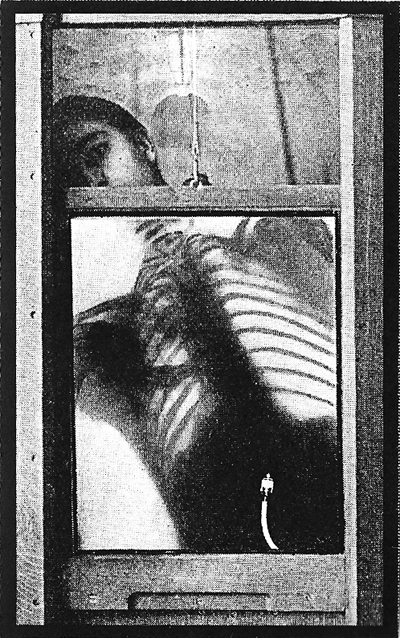 Brume & Kommissar Hjuler und Frau – Salicylat C40
Here I am again reviewing yet another already sold-out release. If I can't even keep up with all these great releases from the Blossoming Noise camp how is the hapless collector supposed to?! Well, I guess they have to pay top dollar for it on eBay or something, yet I'm happy to report this cassette would be worth it! Everyone should be familiar with the epic sounds of C. Renou's Brume project, yet Kommissar Hjuler Und Frau is a new name to me.
It appears this tape is a collaboration between the artists resulting in a 7 part track entitled Die Antizipation Des Generalized Other. Side A is perfect in every way. One of the most interesting parts is the beginning of the side where only the smallest sound pieces are used and cut into mere milliseconds where it goes off as ambience slowly focusing in to the tune of O Tannenbaum. What follows are intensly detailed electroacoustic compositions featuring many spoken samples, mangled, edited, and cut to high hell. Side A is my favorite of the two and truly pulls me into a unique abstract sound world that ebbs and flows with the touch that only a master can provide.
Side B follows along a similar flow and editing technique but the main difference here is the very prominent element of up front and carefully edited screams which are credited as the result of Kommissar Hjuler and Frau. Although at times the vocals almost had a Sudden Infant thing going on, I definitely feel like it would be a stronger piece without the screams as they become really annoying and overbearing after a while. Luckily all the other elements remain interesting and detailed so my focus settled on those. Creepy ambience, cut-up electronics, and musique concret as is Renou's style persisted and saved the side from falling into a total experimental wank-fest.
The production here is great, everything is clear and crisp. Dynamics are all present and used to the highest extent and the tape is totally pro. The packaging is standard cassette fair, yet kept very simple as to merely present the sounds which definitely don't need anything fancy due to their quality level. A very solid release from these artists.
| | |
| --- | --- |
| Composition: | |
| Sounds: | |
| Production Quality: | |
| Concept: | |
| Packaging: | |
| Overall Rating: | |