Stemcell Research Project – Charnel Houses CD
6 February 2012
xdementia
No Comment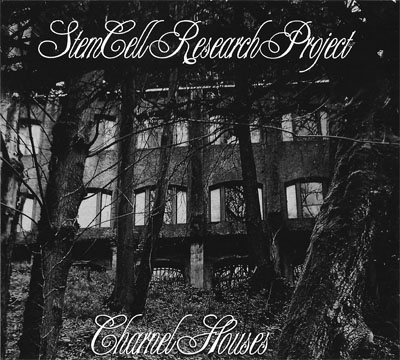 Stemcell Research Project – Charnel Houses CD
Here's a heavy dosage of black noise from the Syzmic Records camp. This is my first exposure to SRP but not a bad one at all. Lo-fi and minimalist sounds here. Whispers, echoing screams, and slow-moving harmonic drones, especially in The Rite of Ossilegium which is probably my favorite track here with it's almost peaceful, yet still extremely creepy vibe.
The effectiveness dips in the middle a little bit with Cutting the Vessel which is some crackling lo-fi, possibly digital noise which doesn't do much for me. A few other tracks on here are rather generic, but the atmosphere is at least consistent and it remains completely hopeless.
The material reminds me a lot of Metaconquerer while also breaching the borders of what could fall into Steel Hook Prostheses territory like the chugging synth surges and half whispered/half screamed vocals of Blackened Skeletal Remains. It still manages to be quite "soft" though which is a strange juxtaposition.
All-in-all Charnel Houses is rather generic, but it succeeds in what I believe is intended to present a lifeless, gray, landscape of depression and hopelessness. For fans of Steel Hook Prostheses, Metaconquerer, and black noise.
| | |
| --- | --- |
| Composition: | |
| Sounds: | |
| Production Quality: | |
| Concept: | |
| Packaging: | |
| Overall Rating: | |