Sky Burial – Aegri Somnia CD
13 February 2012
xdementia
No Comment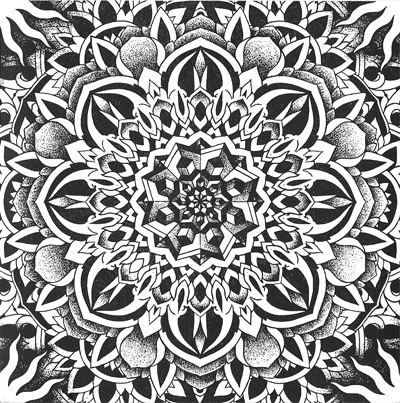 Sky Burial – Aegri Somnia CD
Yet another Sky Burial release. Does Michael Page ever sleep?! This time we have quite a collaborative effort, with art from famed tattooist Thomas Hooper and sonic contributions from Hawkwind's Nik Turner and mastering by Justin Broaderick this is a quite a massive work.
The album is broken up into two long tracks, the first Movement I: The Synaethete's Lament is a drifting new-age track that features bursts of saxophone layered into the mix. Drifting synth harmonies, lightly clanking metallic elements, and very slow melodies all converge with glassy textures to provide a sonic bed that feels comfortable and safe.
Movement II: Within and Without tends to be the dark side of the moon here with a much more dark, industrial and even ritual edge to it. Quelled feedback, ringing bells, and degraded chants all make an appearance in this track which feels much stronger than it's counterpart. I really enjoy the twisting pitched pads which very much reminds me of Tribes of Neurot – one of my favorite artists. The track has a lot more interesting elements, but somehow along with this it also delivers more cohesiveness than Movement I, the sounds just seem to mesh together better. Yet the track drives through several major changes throughout it's duration; tribal drumming, synth stabs, ritualistic industrial ambience etc.
Yet another chapter in the quickly growing compendium of Sky Burial releases. Page never fails to release quality and this is another testament to his nature. A greatly enjoyable release for fans of new-age, ambient, drone and polished sound collage.
| | |
| --- | --- |
| Composition: | |
| Sounds: | |
| Production Quality: | |
| Concept: | |
| Packaging: | |
| Overall Rating: | |