3/20 – Pregnant Spore, Cincinnatus C, Scant + more
27 February 2012
xdementia
One Comment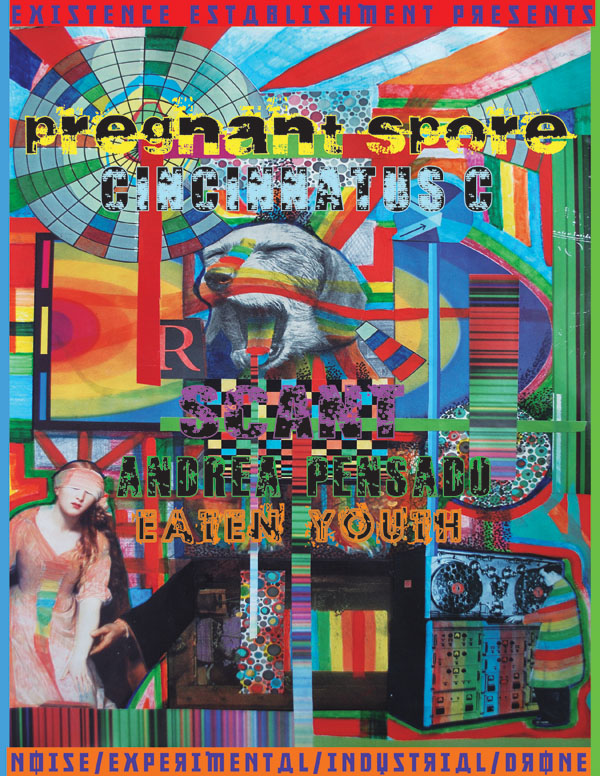 ((((Facebook Event Listing))))
The Artists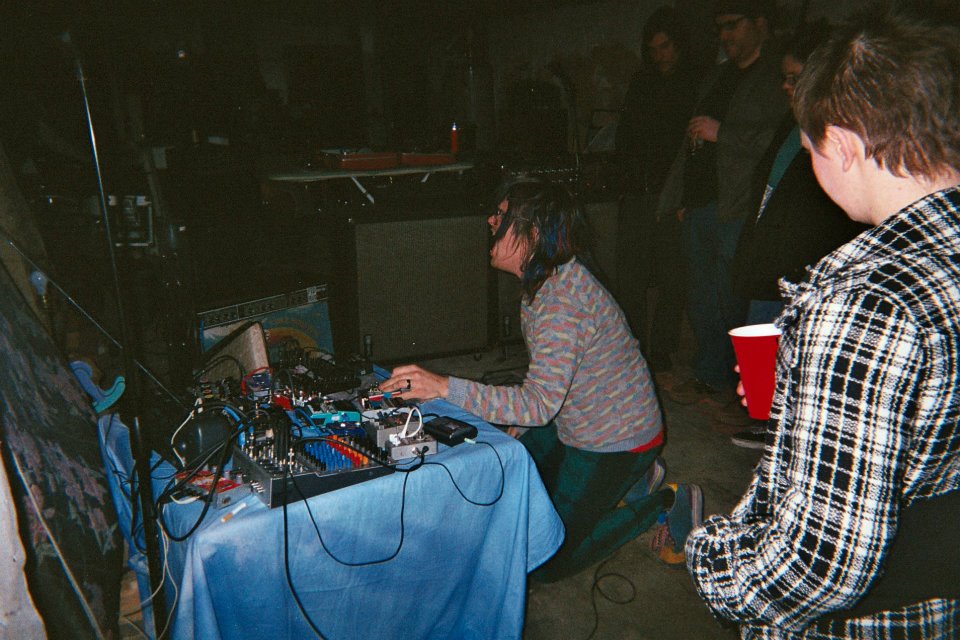 Pregnant Spore (Baltimore, MD)
Loss, community, freedom, fear, pain, galaxies, enlightenment, microbiology, romance, anxiety, chemistry, impermanence, dreams, the evil of the new world order, carnal desire, energy, color, confusion, rational emotive behavior therapy, cleansing, the illusion of time, healing.
Lloyd will be concentrating on more meditative and quiet compositions more so than anything he's done before. He will likely be using contact mics and hand-made acoustic contraptions along with looping and weird drones. However, circuit-bent pedals and/or other home-made electronics are pretty much always a part of the setup in some form. But as we all have experienced from time to time in the improvisational and experimental community, things can change last minute. Lloyd thoroughly enjoys working with the beauty of mixing piercing frequencies.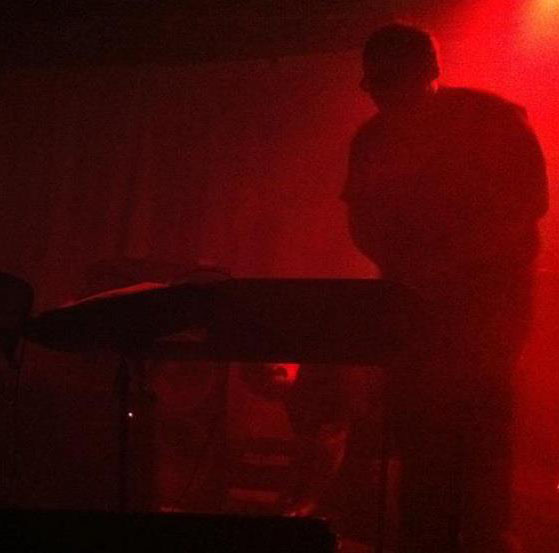 Scant (Fairfax, VA)
Scant is the solo harshnoise/ambient/drone project of Matt Boettke (Sex Complex, Widow's bath). Utilizing oscillators as well as junk metal loops and other looping samples he tries to walk the line between Harsh Noise/Ambient/Drone/HNW/Death Industrial amongst other genres while staying unique to a sound of his own. Dedication to constant sounds and full-on immersion experiences, a collage of minimal but microtonal focused sounds.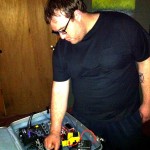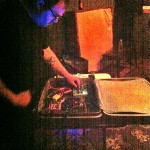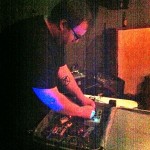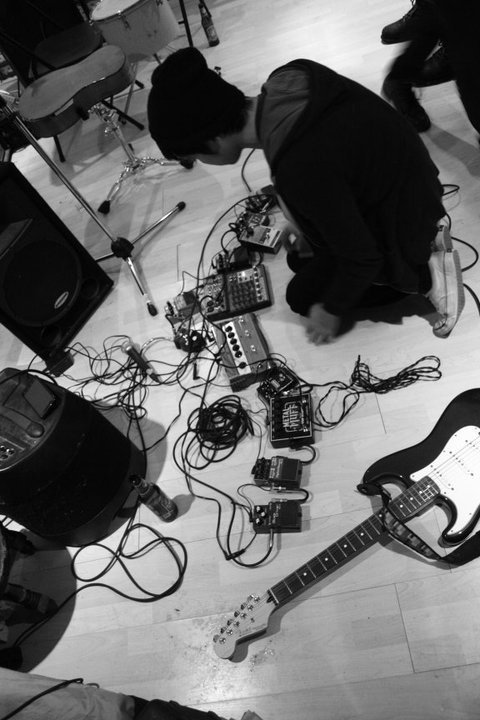 Cincinnatus C (Philadelphia, PA)
Mentally unstable/emotionally unable harsh electronic mangling manned by Craig Hodgkins. Cincinnatus C is loosely described as a harsh noise project focusing on the idea of organic change and malleable sense of self. Always changing, always evolving. Since 2009 this project has experimented with everything from acoustic guitar songs with squelching acoustic guitar feedback and obnoxious loops, to effect-heavy electric guitar drones, as well as harsh noise that just almost delves into PE territory.
Cincinnatus C will be playing a 7-12 minute harsh electronics set focusing on dynamics (start-and-stop aesthetic) with circuit bent pedals and microphone feedback alongside no-input mixing and unprocessed vocals.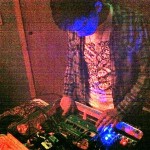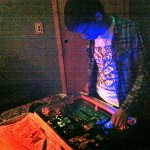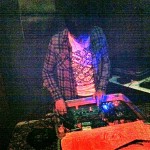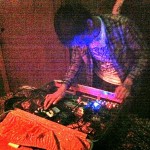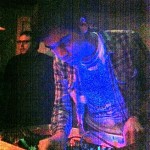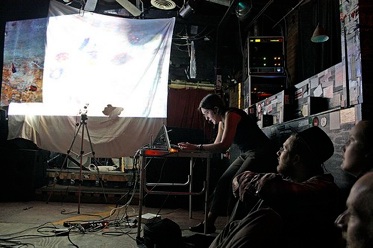 Andrea Pensado (Salem, MA)
Andrea Pensado works with sound as a performer, composer and teacher. She has been using digital media and live interactive musical systems since 1995. She studied in Argentina and Poland. At first, she composed mainly for acoustic instruments. However, she gradually felt more attracted by different sound realms. Today, the abrasive digital noise of her improvisations is far away from her earlier pieces. Harsh dense layers of sounds, often interwoven with her voice, combine hybrid synthesis techniques to create a highly personal sound language, which reflects an intuitive, emotional and paradoxically also logical approach to music making. Presently, she plays solos and has performed with, among others: Walter Wright, Jules Vasylenko, I'd M Thfft Able, Forbes Graham, Ben Miller, Blaise Siwula, Bonie Kane, Luther Gray, Junko Simons, Todd Brunel, Audrey Chen, Lou Cohen, Dave Ross, Adriana de los Santos, Glynis Lomon, Dave Bryant, Emilie Mouchous, Gustavo Aguilar, Chris Lavery, Mark Miller and Ava Mendoza.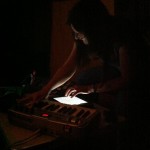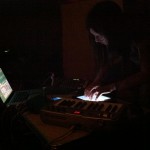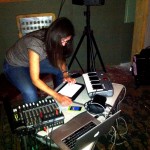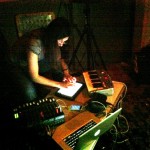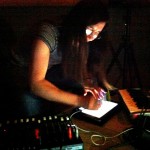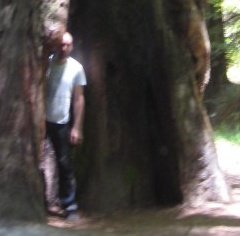 Eaten Youth (Allston, MA)
Analog drones and back-brain groans. An auditory exploration of weakness and fear.
A debut project of prolific local artist William Mayo of Double Awake, Home World, Red Friends, and AM Internet.