Inappropriate King Live/Scant – Split C50
27 February 2012
tankakern
No Comment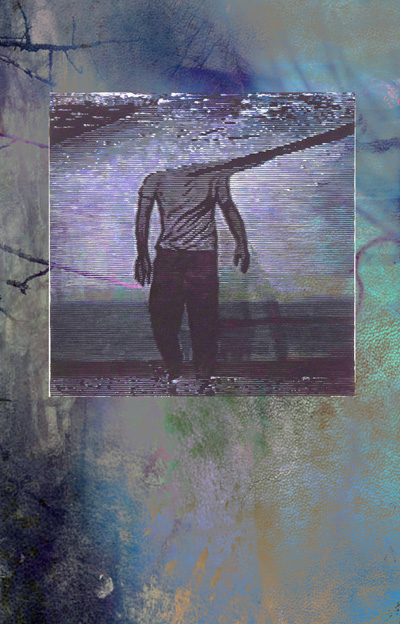 Inappropriate King Live / Scant – Split C50
Inappropriate King Live is yet another project of the ever present Justin Marc Lloyd. The sounds here are weirder than his usual fare and I daresay some of his best work to date. Scant is the HNW project of Matt Boettke of Sex Complex. Together, I would say the combination of artists on this split is a jarring and unusual one, but overall the material is solid.
The Inappropriate King Live side is a dense, swirling work of altered field recordings mashed up into bizarre sound collage. The sounds here are broken and distorted; strange loops take the forefront to create weird, Kafka-esque atmospheres. Slowed down vocal samples seep out of the peculiar blend of squeaking, squawking textures and found sound weirdness. Brighter tones back the cut up sounds while bass-y sections prevent the piece from getting redundant. The sections are long and played out and nearly psychedelic in their own entrancing way. Atmospheric change makes for an experience that creates aural environments just beyond the threshold of recognizing the sound source. Highly experimental and variable is, overall, what Inappropriate King Live brings to the table.
The Scant side provides pretty typical fare in the harsh noise wall genre. I can't say that this side did much for me; the movement in sound here is close to nil, though I did appreciate the deep ambient sections backing the wall.
I can't say the pairing of artists here was particularly effective, but this tape is worth getting at least for the Inappropriate King Live side. The sounds are weird and fresh and worth hearing.
| | |
| --- | --- |
| Composition: | |
| Sounds: | |
| Production Quality: | |
| Concept: | |
| Packaging: | |
| Overall Rating: | |