Captivity – Addendum 3″CDR
29 February 2012
xdementia
One Comment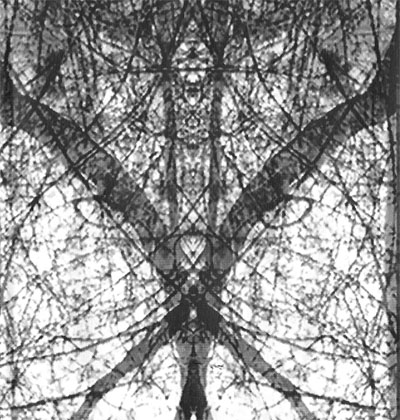 Captivity – Addendum 3″CDR
Here's yet another great release from FTAM, the label run by artist Peter J Woods. This little 3 incher is packed to the brim with post-rock, and guitar based ambience and experimentation. It seems Captivity is a two piece from Milwaukee and they create some great material here.
Exnition is the first piece and leans most toward the post-rock end of things. The material very much reminds me of Tarantel or Acid Mothers Temple. Harmonious droning guitars finally give way to melodies with a steady drum beat backing the whole thing. WIth a running time of about 7 minutes it's a great opening piece.
With such an accessible opening track I was expecting more of that territory to be tread, but Paroxysm meanders into guitar ambience. The drums don't make an appearance for the rest of the disc and instead images of dry desert-like mirages and blurry illusions are conjured. Among the pulsating guitars can be heard light scraping in the background. Things take a more aggressive turn towards the end with swells of distortion building up into an enormous cacophony.
Abeyance closes the disc with it's strange and experimental nature. Clocking in at just short of two minutes it's more of a little outtro but it's so different than the other two tracks it stands out. I really enjoy the mixture of styles, influences and sounds on this little gem of a release. Unexpectedly great work from these unknown artists.
| | |
| --- | --- |
| Composition: | |
| Sounds: | |
| Production Quality: | |
| Concept: | |
| Packaging: | |
| Overall Rating: | |