Peter J Woods – Fairweather Mask CD
6 March 2012
xdementia
No Comment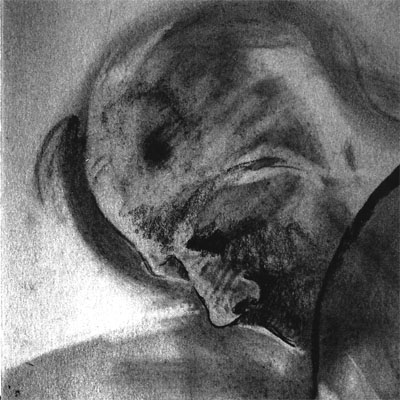 Peter J Woods – Fairweather Mask CD
Autumn Wind Productions
Ok, what is with Autumn Wind Productions? They seem to have dropped off the face of the earth. Too bad because they are a rather prolific and driving force behind the gothier side of noise and industrial. Which of course, makes this Peter J Woods release all the more perplexing. Either way it's great to see a proper CD release from this excellent Milwaukee-based artist.
Mr. Woods gets right down to business and kicks things off with the epic title track. It's pulsating metallic textured synth/feedback for the first half of this 11 minute track. Finally giving way to analog squeals and Wood's token screamed spoken word. The track illustrates the rest of the album succinctly with elements that build, fade, disappear completely and then move on to something different. This gives the album a touch of a disjointed feeling, it doesn't have a lot of flow and is quite cerebral. Of course there are advantages to this as well, Woods doesn't dwell on passages for too long, he plays them out as they need to be and moves on to the next thing.
There is Romance in This is where Woods shows his ability to heighten an emotional atmosphere. The first part of the track is layered with what sound like affected strings, harmonious yet somber which are eventually overtaken by another deluge of pulsating drones and finally pummeling distorted vocals. Coexist is probably the best example of a track that succeeds in flowing together on Fairweather Mask. The track's quiet ambient intro leads into electronic hums and building into a harsh noise wall only to drop out into ambience once again just works very well.
This is one of those albums that just grows on you the more you listen to it. Because of it's wide variety of material, the focus on editing, and the depth of the concepts it provides a wealth of listening power that could cure even the most jaded noise fan's catatonia.
| | |
| --- | --- |
| Composition: | |
| Sounds: | |
| Production Quality: | |
| Concept: | |
| Packaging: | |
| Overall Rating: | |