Bad Rep – Chicago Slime CDr
19 March 2012
tankakern
No Comment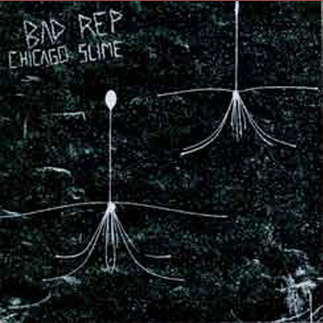 Bad Rep – Chicago Slime CDr
Bad Rep's Chicago Slime appears to be a re-release and one of the few releases on Italian experimental label Heretic Recordings, and is the only recording I can find by this project. The album is divided into three parts and all of them consist solely of distorted samples culled from lo fi sources. The sounds are looped and distorted but overall come out as pretty one dimensional and not particularly interesting at all.
Most of these tracks stem from other musical sources. Everything is heavily treated but the flow here is not very well done at all. The transitions (or lack thereof) on Chicago Slime really bring this release down heavily. Some noise effects appear to have been added; it doesn't particularly help Bad Rep's case. Everything sounds so dull and monotonous; stripping it of a lot of the avant garde qualities.
The third track is better than the other two; while still fairly dull, the sounds take on more of a drone aspect and actually have some fairly effective movement. Otherwise, Chicago Slime is just a dull miasma of samples and distortion.
| | |
| --- | --- |
| Composition: | |
| Sounds: | |
| Production Quality: | |
| Concept: | |
| Packaging: | |
| Overall Rating: | |