Demergo – Westwater Meadows CDr
20 March 2012
tankakern
No Comment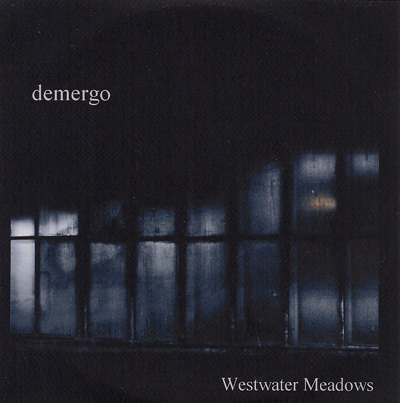 Demergo – Westwater Meadows CDr
With a heavy, brooding sound, Demergo's Westwater Meadows presents a sound that straddles the line between ambient and death industrial. Long, looping drones and frail ambient textures collide in an expansive and diverse way. Although the energy and diversity start to taper off near the end, Demergo's sound is definitely immersive.
The liner notes outline a short story in which a researcher explores a dead world that he is ultimately consumed by. The sounds here apparently are meant to accompany the narrative and do so very effectively. The heavy drones create a tense atmosphere and are accompanied by mangled samples that could be ghost transmissions from a dead planet. All of the elements flow together well to create a haunting vibe. Geigercounter makes for a good transition in the middle of the album; the sound overall is more ambient and less heavy.
While Westwater Meadows is effective at presenting the message it wants to present, the atmosphere tends to draw out a little too far near the end, but that doesn't ruin it entirely. The sound is heavy and subtle all at once; Demergo's sole release is a dense one.
| | |
| --- | --- |
| Composition: | |
| Sounds: | |
| Production Quality: | |
| Concept: | |
| Packaging: | |
| Overall Rating: | |