Patrick Emm – Trash Playback Forms C24
21 March 2012
xdementia
No Comment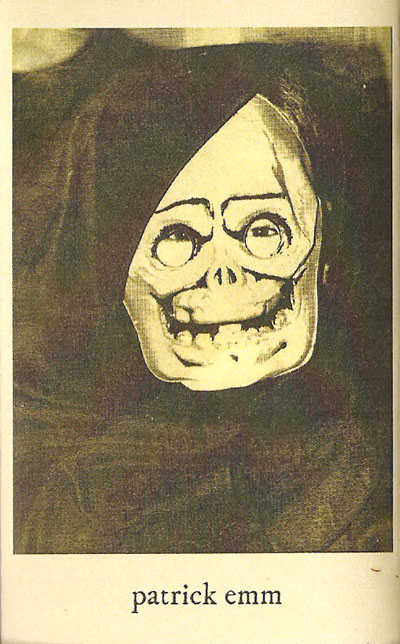 Patrick Emm – Trash Playback Forms C24
Here's another great release from Boston's own Patrick Emm that focuses on slow droning and free improvisational music. Lonely soundscapes for a dusty day. This continues Emm's growing body of impressive work.
Side A is split into two tracks the first being a bubbling lo-fi synth study reminding me a bit of Pauline Oliveros's Beautiful Soop but much more ambient. The second track Current and Tide turns to more white-noise and cable-crackle oriented sounds with a mellow tone in the background and it provides a great contrast from what came before.
Side B is more into ambient territory once again splitting the side into two tracks. This time the tracks are less discernible, what I heard were slow droning tones and somber harmonies interweaving within each other. The perfect soundtrack for a rainy Sunday morning. One element that seems to stick out towards the end of Headed North are some wooden chime-like sounds that reverberate among the hallowed drones and mix in quite well. There are also some succinct field samples that add a lot of variety to the recording in Populace which seems a tongue-in-cheek title given the feeling of isolation that is felt from the track.
Once again Patrick Emm delivers his mournful and awkward sounds to a jaded audience, perhaps this will put you to sleep, or wake you up in a thoughtful and slightly uncomfortable way. A very contemplative release that I find to be meditative as well. I recommend that Trash Playback Forms be listened to while you are completely alone.
| | |
| --- | --- |
| Composition: | |
| Sounds: | |
| Production Quality: | |
| Concept: | |
| Packaging: | |
| Overall Rating: | |