Teeth Collection – Untitled 3″CDR
29 March 2012
xdementia
No Comment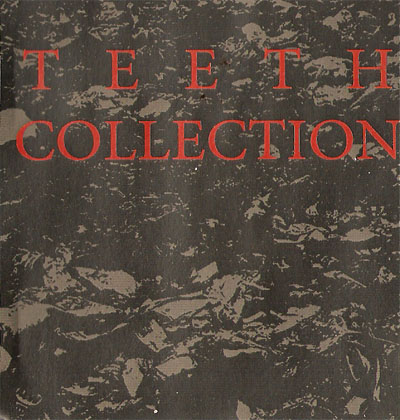 Teeth Collection – Untitled 3″CDR
Here is one subtle 17 minute track from the enigmatic Teeth Collection. Texture is the name of the game with the first part of this track being almost more of a "presence" than anything audible. Eventually slow airy tones begin to wisp forth. It's not long before the track takes a more industrial turn before lifting into microscopic echoing grains of sound, an unexpected twist brings us into the middle of the track.
It's not long however, until the menacing drones make a comeback and rather quickly fade back in – this transition is just a little awkward. When things even out again heavier tones are added, especially in the bass where the track becomes a fuzzy barrage of overloaded frequencies.
I really enjoy this track; it's meditative and simple, yet also features some great depth and subtle movements. One criticism is that a lot happens in the last minute which makes me wish we could hear the rest of where this could go but it is cut short. Worth mentioning is that the disc is one of the better designed artworks to come out of the FTAM camp.
| | |
| --- | --- |
| Composition: | |
| Sounds: | |
| Production Quality: | |
| Concept: | |
| Packaging: | |
| Overall Rating: | |