Joshua Norton Cabal – Inner Light CD
3 April 2012
xdementia
No Comment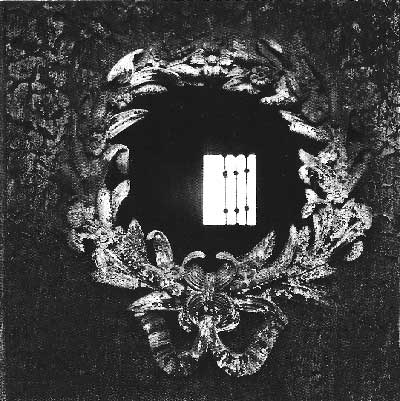 Joshua Norton Cabal – Inner Light CD
Joshua Norton Cabal is actually the noise project of Andrew Nolan and although it's a name that I've heard of before I actually haven't been exposed to his output. Inner Light is a short CD clocking in at merely 38 minutes but packed to the brim with varied experimental noise.
Right off the bat we are delivered to some harsh frequencies yet they quickly break down into scrap sounds, things falling apart, and layered distortion and textures. The textural additions make this a bit more interesting than your run-of-the-mill noise release but they sometimes tend to meander into the realm of fuckery for fuck's sake which dulls the edge of originality just a bit.
The tracks that stick merely to the experimental noise jams like Useless Flesh and We Have No Quiet Forever don't really appeal to me much. However, I enjoy the tracks that flirt between these styles and the harsher side of things like The Face Of God which is an effective mix of pummeling distortion, junk textures, and low synth throbs.
Shattered Hand is the 17 minute tour-de-force that ends this beast and it's a great mix of Astro-styled synth noise mixed with some interesting mind bending drones which I really enjoy. This is a strong closer to Inner Light and definitely reflects the album title and concept quite well. Inner Light delivers a mixed bag of sounds emotions and styles all of which are interesting within themselves but don't really seem to relate too well. If Joshua Norton Cabal can focus his sound and style a bit more I'm sure he will be a force to be reckoned with.
| | |
| --- | --- |
| Composition: | |
| Sounds: | |
| Production Quality: | |
| Concept: | |
| Packaging: | |
| Overall Rating: | |