Teeth Collection – Untitled 3″CDR
19 April 2012
xdementia
No Comment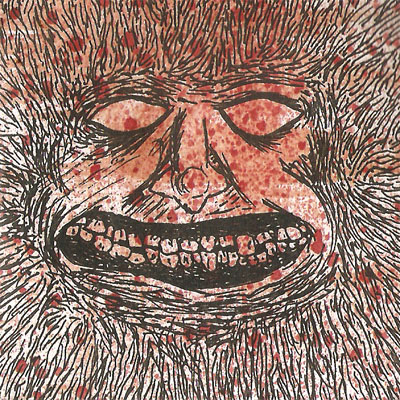 Teeth Collection – Untitled 3″CDR
Teeth Collection is an enigmatic midwestern noise project that focuses on using physical sound sources for his compositions and this untitled work is no exception. The main sources cited within consist of "one mic, no amp, and the tumbler from a dryer". The fact that no electronics were used here is touted on the booklet and it certainly raises an eyebrow as to how he could actually pull this off.
Yet the result: stunning. The work comes off as something from Niellerade Fallibilisthorstar but with more intimacy; less reverb and less layering. That however, does not render it less effective. The textures are carefully constructed with thought to passages, movements, and evolution. Where you are stuck one moment in a crunching and crackling soundspace of miniscule grains, in the next moment you can find yourself surrounded by a veritable array of clashing junk sounds echoing in stereo and clanging out.
The overall production here is quite lo-fi but that easily plays into its charm. With two tracks totalling around 20 minutes it's an everflowing chalice of eternal mystery. The concept and execution here is especially appealing which shows why Teeth Collection remains at the top of the noise game.
| | |
| --- | --- |
| Composition: | |
| Sounds: | |
| Production Quality: | |
| Concept: | |
| Packaging: | |
| Overall Rating: | |