Aghori – Light Circles 3″CDR
28 April 2012
xdementia
No Comment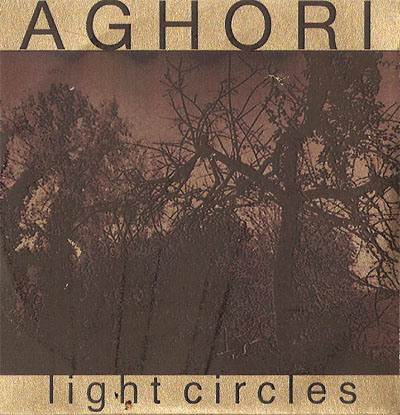 Aghori – Light Circles 3″CDR
Something tells me this is not the Aghori who's 3″CDR Light Circles has found its way into my hands. Not that I have anything against emo/tribal metalcore but this is clearly a different beast!
What Aghori delivers here is a good 20 minutes of organic ambient/noise seemingly created from the sound of bowed cymbals, manipulated distortion and perhaps vocal moans. Both tracks are untitled yet the first is more intense on the noise factor drenching the ritual ambient layers with a light layer of distortion. There also appears to be a synth element here as well.
The second track sounds almost all organic, metal singing and screeching sounds much reminding me of something from the Aural Hypnox camp. The sounds are certainly engaging and the layers quite beautiful while simultaneously being difficult to listen to due to their high-pitched frequencies. Yet it's good solid work, and two tracks that compliment each other well.
| | |
| --- | --- |
| Composition: | |
| Sounds: | |
| Production Quality: | |
| Concept: | |
| Packaging: | |
| Overall Rating: | |