Klit – Sodomy is Birth Control C10
1 May 2012
xdementia
No Comment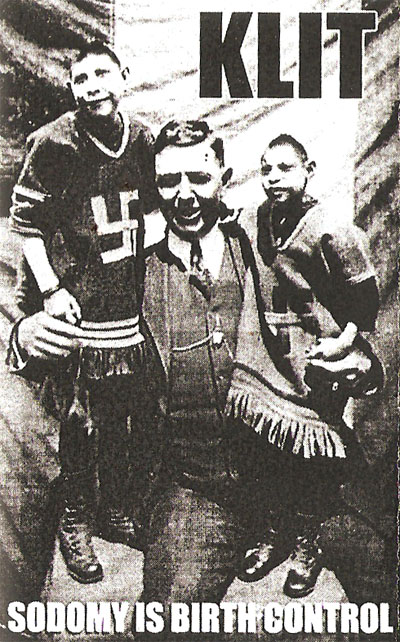 Klit – Sodomy is Birth Control C10
I think most people would expect searing power electronics and blistering noise when confronted with the art and concepts that this tape presents but instead what we have here is 2 quick tracks of spaced-out experimental weirdness with a very creepy vibe.
It sounds like there's a lot of manipulated vocal or animal sounds in each of the tracks with soft yet swelling noise loops lurking in the background. Synth drones also tend to pervade things to form thick, cohesive walls of noisy weirdness.
Definitely an odd release yet very well presented by Danvers State Recordings as usual.
| | |
| --- | --- |
| Composition: | |
| Sounds: | |
| Production Quality: | |
| Concept: | |
| Packaging: | |
| Overall Rating: | |