Caldera Lakes – Caldera Lakes CDR
25 February 2010
xdementia
No Comment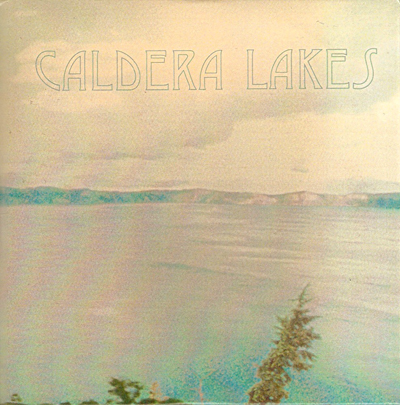 Caldera Lakes – Caldera Lakes CDR
This is a turn towards the unexpected. On their self-titled CDR (debut?) Caldera Lakes delivers about 30 minutes of fuzzed out drone, psychedelic vocals performances and loops, mixed with experimental digital noise, and some raging harsh noise here and there. The major aspects of this release that I think really work are the vocal drones, which seem like they are performed by the outfit and not sampled, as well as the harsh noise moments. Modestly packaged in a simple slip case, the material is well presented and reflects the sound effectively.
Generally you will find either a backdrop of a repeating sung female vocals, or meandering female vocal melodies toppled with a smattering of harsh electronics, sometimes pulsating, sometimes jutting out and biting, and other times repetitive and annoying. Personally I'm really digging all the tracks with the exception of "Shotgun #2" which also happens to be the longest here. Once again, the elements that Caldera Lakes excels at I do enjoy, but this is the most experimental and wanky of the tracks and many of those sounds – like the mid-range electronic bleeping and shuffling – just annoy me.
The other tracks pull me into a world not unlike the artwork that adorns Caldera Lakes. A fuzzed-out landscape of foggy forests, mountains, and hills graced with a beautiful lake. The vocals are really what makes Caldera Lake's sounds unique. "Tornado" is the standout track here with a long, meandering vocal performance with some harsh noise smattered on top. The vocals sound almost Bjork-ish in character, while the noise, although very harsh is a little brittle due to the lack of low-end. I might take a guess this noise is coming from a lap top or PC or some sort.
If you dig experimental, harsh noise, and sung vocals and want some experimental music with something just a little different I suggest you check this out. The tracks are interesting, there is a lot of movement and layers, as well as a succinctly consistent atmosphere. The sound reminds me a bit of Women In Tragedy or something along those lines.
| | |
| --- | --- |
| Composition: | |
| Sounds: | |
| Production Quality: | |
| Concept: | |
| Packaging: | |
| Overall Rating: | |