Selfish Implosions – Radical C23
8 May 2012
xdementia
No Comment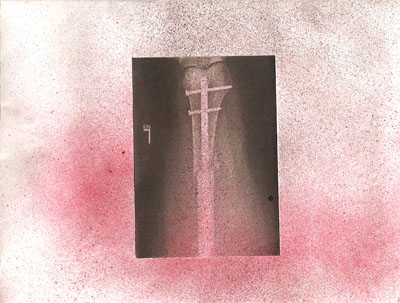 Selfish Implosions – Radical C23
Selfish Implosions is an anonymous power electronics project which focuses on the concept of underground skateboarding culture in an extreme form. Hailing from Montreal you can be sure that this is going to have a rough edge as they deal with a good 5 months of snow year round so it's gotta be tough to be a skater up there.
Side A contains 3 tracks each very aggressive with some impressive vocal convulsions. Very impressive are the vocals which remind me of Atrax Morgue in the bulk of the material here. Among the best track titles here is Get the Fuck Out of My Face with Your Longboard which features a repeating synth bass pulse and wisps of noise along with sickened vocal attacks.
Side B kicks off with Falling is Not an Option which features echoing oscillators, bursts of noise and reverberated vocals. There are some feedback chugs interspersed among the different elements which adds some decent bass textures to the core sound. Following is Thrash What You Got a crippled harsh noise track with skipping noise, and lfo modulated vocals with possibly some mangled samples mixed in. Definitely a harsh effort. Worth mentioning is the extremely lo-fi production here, nothing is particularly up front, everything is draped in a kind of reverb which does cut some of the harshness but also adds a raw edge to the sound.
As a skater for life I really appreciate the concept here as well as the effort. It is pretty well executed even though it could be a touch more harsh it's still quite effective. Definitely worth it if you are interested in underground skateboarding culture or sickened Atrax Morgue-influence PE.
| | |
| --- | --- |
| Composition: | |
| Sounds: | |
| Production Quality: | |
| Concept: | |
| Packaging: | |
| Overall Rating: | |