Pacing – Pacing & Friends CDR
16 May 2012
xdementia
No Comment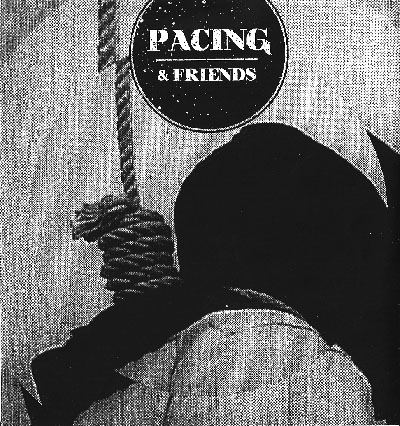 Pacing – Pacing & Friends CDR
Here's a full-length from these Buffalo, NY kings of noise featuring many collaborations with friends. It appears it's mostly collaborators offering vocal performances here with the exception of the last track where a friend Aaron is credited to "scrap".
The album kicks off very strongly with A Sea of Teeth and Hands which features high pitched electronic squeals joined by intense crunchy noise walls. An assault of vocal attacks appears and we have a full-on war with the listener. The follower Abuse is equally as caustic but this time with a more industrial edge forming a massive rhythmic dirge.
After these two energetic spasms things slow down and the tracks get longer and more drony. Appetite features weird and gargled chants that almost have a throat-singing quality to them. Sometimes they are so strange it almost made me laugh but they are reeled in a bit towards the end to come together well. The next two tracks feature drones with a mix of plain feedback tones and textured noise. Some of the basic tones can be kind of generic here but Pacing is able to mix in layers quite well to keep things interesting enough. The scrap element is apparent in the closing track entitled The Pill Called Betrayal yet the backing noise here is a touch weak with dead white noise steaming along the edges.
Overall a good effort and one that delivers a variety of tracks and emotions through pedal and feedback drones as well as distortion and harsh noise. The two openers are definitely the strongest point on the record but there are plenty of other moments that make this worth a listen.
| | |
| --- | --- |
| Composition: | |
| Sounds: | |
| Production Quality: | |
| Concept: | |
| Packaging: | |
| Overall Rating: | |