Filivs Macrocosmi – Сталкер CD
18 May 2012
xdementia
No Comment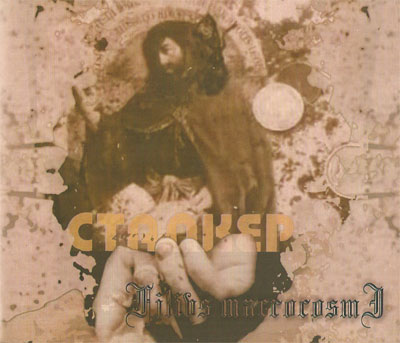 Filivs Macrocosmi – Сталкер CD
Filivs Macrocosmi is a project by Sergey Svistelnik also of Old Monk's Saga hailing from the Ukraine. With Сталкер – which I believe means Stalker – he has crafted an audial interpretation of Andrei Tarkovsky's classic film of the same name. For those of you who have not yet witnessed it, I strongly recommend it, as it is one of my favorite films.
It is clear that Svistelnik has an understanding of the concept and aesthetic that Tarkovsky put into the film because Сталкер is certainly along the same lines and is quite liberal with its use of samples from the dialogue and score of the original. However, it's clearly stated in the booklet that this is the case so it is in no way ripping off the film.
The style within mixes dark ambient, musique concrete, industrial, and subtle electronica-ambient elements together to form a peaceful yet somber atmosphere that is consistent throughout the length of this 46 minute track. The samples from the film are tastefully used and manipulated enough to appeal to any fan who already knows the film and score quite well. My one gripe is that there are different movements, pauses, and silence here that could have justified breaking this into several different tracks which would have been nice, it's easy to get lost in the labyrinthine structure of this mammoth composition.
This will most definitely appeal to any fan of Tarkovsky's films and anyone who enjoys European dark ambient and industrial. It's quite musical in nature while still retaining a very atmospheric edge. I'm happy to say I continue to be a fan of the sounds emanating from the Ukrainian Dark Syndicate.
| | |
| --- | --- |
| Composition: | |
| Sounds: | |
| Production Quality: | |
| Concept: | |
| Packaging: | |
| Overall Rating: | |