March 10th: Koufar, Get Laid, Winters in Osaka, Finisher, PTM, Skingraft
2 March 2010
xdementia
No Comment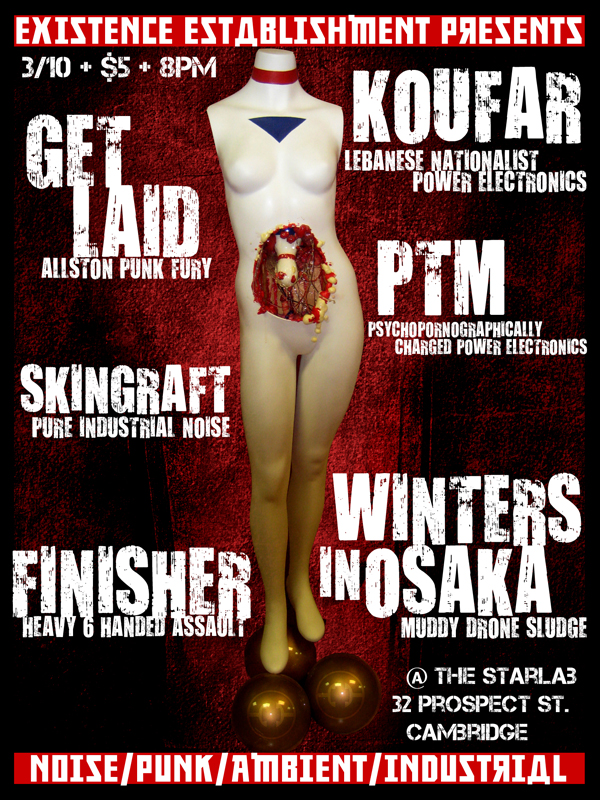 The Artists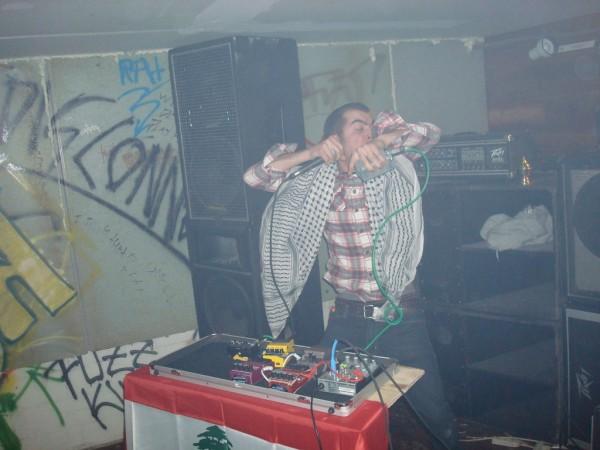 Koufar (Chicago, IL)
Koufar meaning "Those that deny God" in arabic, is a Right Wing Lebanese Maronite Nationalistic Power Electronics act. Taking inspiration from witnessing first hand the war between Hezbollah and Israel in 2006, this project is rooted in real life experiences as well as familial and cultural ties. Calling forth to the Maronites of Lebanon, Koufar calls upon them to rise up and destroy those that attempt to steal a country that isn't theirs. Koufar is not another sexually frustrated act, instead this project thrives on the reality and presents a form of life more uncomfortable to those living in "safe worlds". This is the difference.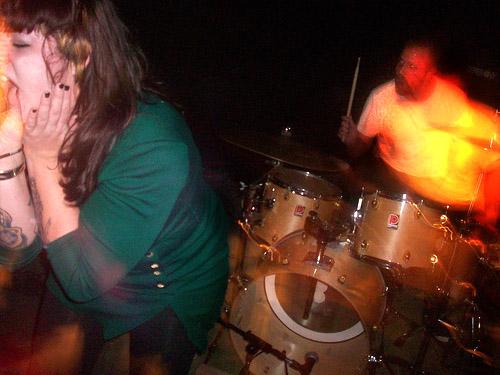 Get Laid (Allston, MA)
Get Laid were started as a whim two years ago by Elkind and Lang. "She got laid off and I wasn't working and we were just bored," says Lang. "Now, it's two years later, and the whole band is unemployed." Certain stylistic touchstones that were established early on still keep things together — notably Black Flag. In fact, Get Laid have a lot more in common with nasty early-'80s LA punk than with most East Coast bands, from the gleeful disembowling of forms to the near-parodic treatment of everything from instrumental breakdowns to pick slides. The heavy machinery of mathy hardcore is also omnipresent. Kenney and Pepper make a brutal rhythm section, but it's all a bit askew. Thin rakes stand in for power chords on occasion, tense drum rolls replace big crashes, and Elkind shrieks maniac tantrums over it all, as though yelling "Told you so!" for thinking you had a handle on it.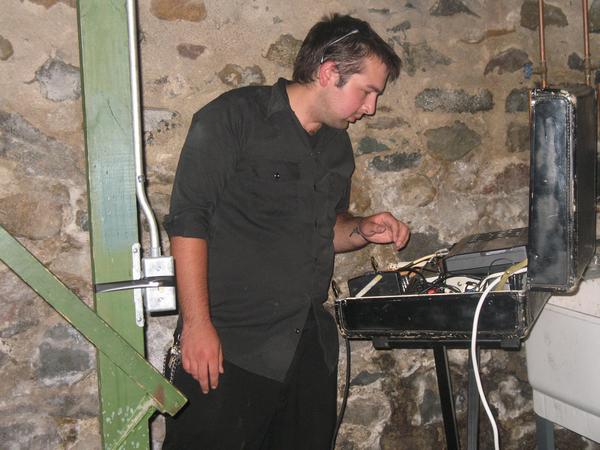 Skingraft (Cleveland, OH)
Skin Graft is a solo electronics project by Wyatt Howland of Cleveland, Ohio. common themes are anger, isolation, and destruction with roots in hard industrial noise. skin graft has releases on a soundesign recording, tusco/embassy, hanson, wagon, chondritic sound, hermitage tapes, catholic tapes, etc..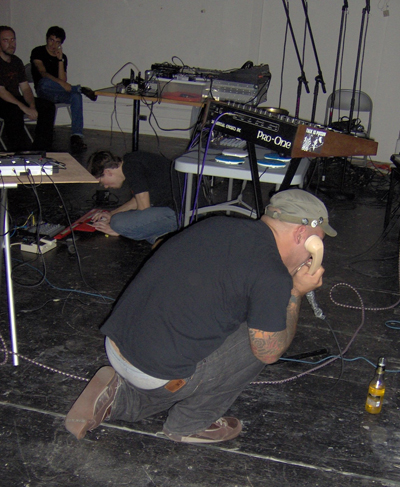 Winters In Osaka (Chicago, IL)
Several years, and dozens of releases, Winters In Osaka embarks on its first east coast tour as a 4 piece. Featuring core members Adam Jennings and Mike Golen, alongside Jason Soliday and Omar Gonzalez. The band's set will feature earth crumbling deep bass heavy drones and hypnotic, ear shattering cut up harsh shrills, and everything in between, just like what can be heard on their albums that have featured collaborations with members of Despise You, Machetazo, Iron Lung, Weekend Nachos and Fuck the Facts.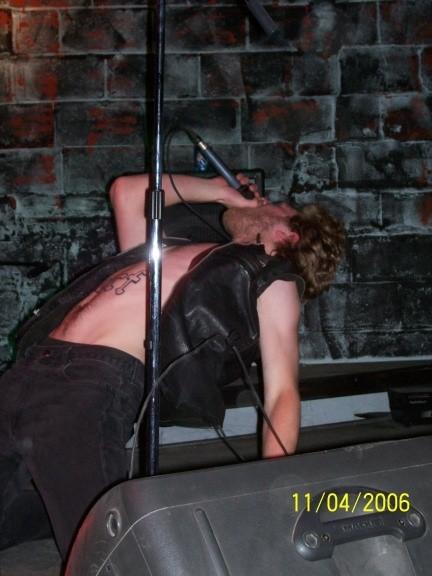 PTM (Morengo, IL)
Pyrrhic Thanatology Monger (PTM) is a 50-50 shot at harsh noise and power electronics; raw anger and disgust mixed with improvisational self abuse. Short, violent sets reflect a sense of worthless existence. Sporadic vocals spew hatred of the psychological and financial games played in human relationships. No standing, no self respect, no fucking table; PTM is the lowest form of scum.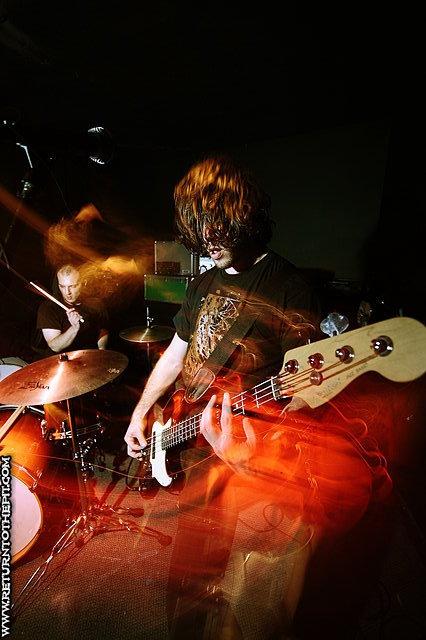 Finisher (Lawrence, MA)
FINISHER is a three-piece Stoner/Doom/Heavy Metal band from Lawrence, Massachusetts. Forming in December of 2006, they have played over one hundred shows and been on two U.S. tours. In the fall of 2009, they were signed to Allston, Massachusetts record label WITCHTRIAL RECORDS. Their debut full-length SOCIALLY DEAD was released in January of 2010. Keeping very busy in the New England area in the spring, they plan on hitting the road hard this summer, as well as prepare their next record.