7/6 & 7/7 – INDUSTRIAL LIBERATION FESTIVAL 2012
30 May 2012
xdementia
3 Comments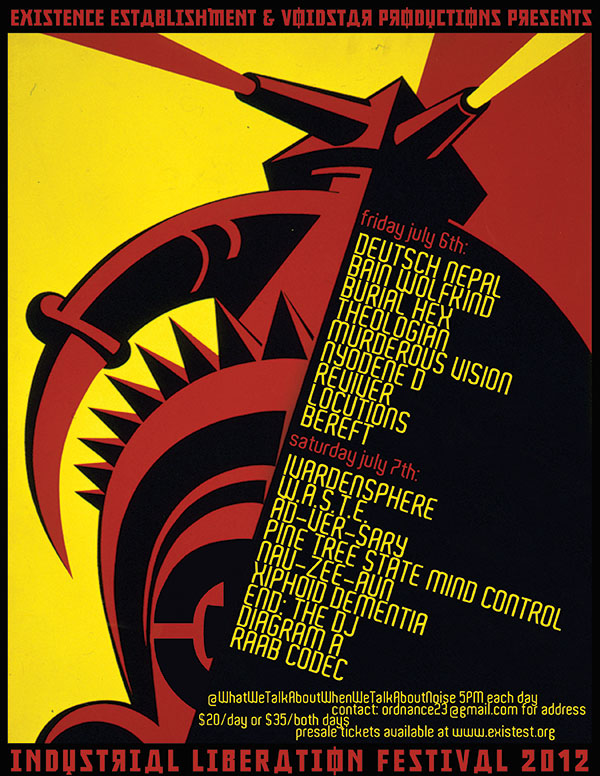 ((((Facebook Event Listing Day 1))))
((((Facebook Event Listing Day 2))))
The Artists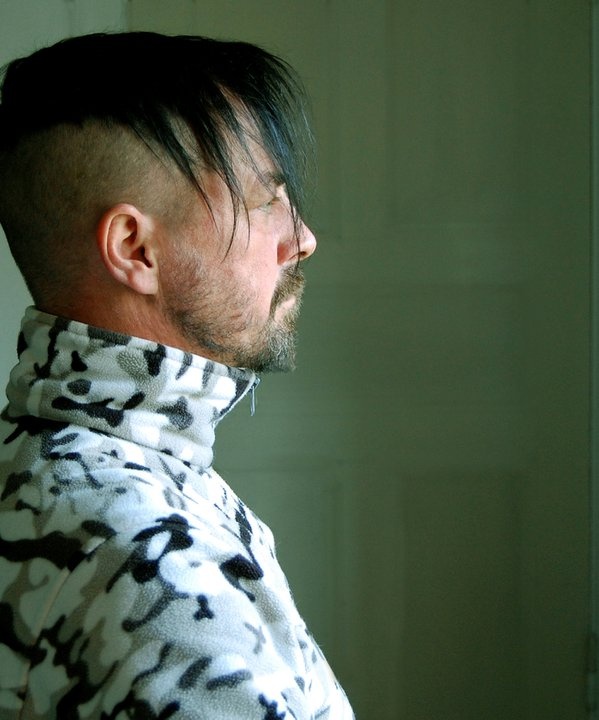 Deutsch Nepal (Sweden)
There´s a big gap between what exist and what possibly could….. Deutsch Nepal try to fill that gap by concidering what is true, what is pure and possible. With a conviction of the purity of it´s own distorted creation Deutsch Nepal twist the truth and turn the impossible into a reality existing only inside your head. Never mind this statement …. mind the gap!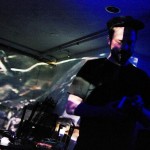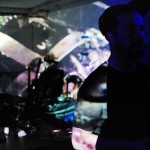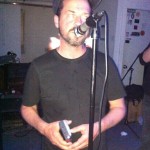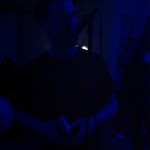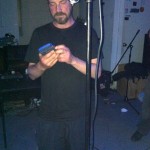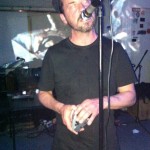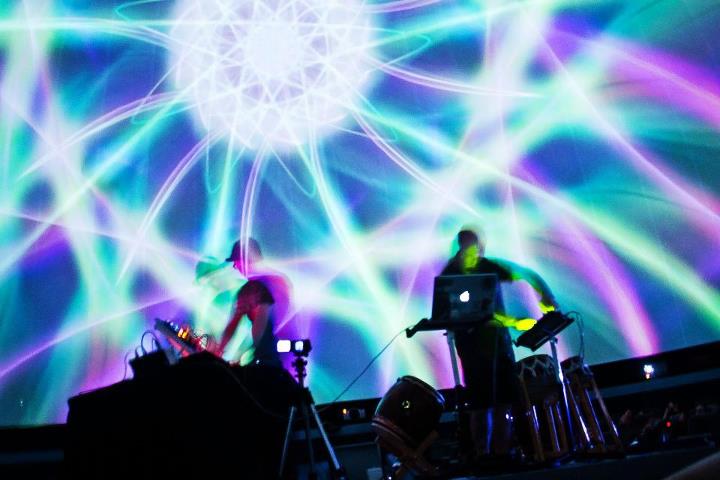 iVardensphere (Edmonton, Canada)
Based in Edmonton, Alberta, Canada, iVardensphere is a band that plays a mixture of tribal-tinged industrial, EBM and power noise music.
On June 16, 2009 via Synthetic Sounds the band released their full length album entitled Scatterface across Canada. And in Early 2010, released Scatterface V2 on Danse Macabre Records in Germany, for distribution in Europe, with 4 bonus remixes. On February 16, 2010 a remix album entitled Remixes Vol. 1 was released by Synthetic Sounds and featured remixes from artists such as Memmaker, Komor Kommando and Left Spine Down. The group has also remixed various other artists including Zombie Girl, Iszoloscope and Rotersand.
The band has played across North America with various acts and was the opening act on the Fall 2010 'Making Monsters Tour' for industrial scene heavyweights Combichrist and Aesthetic Perfection.
In August 2011 it was announced that Metropolis Records had signed the band with the next record entitled APOK and set to come out November 9, 2011.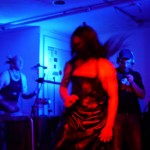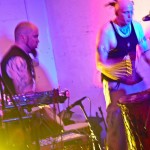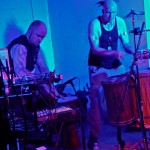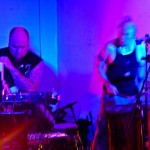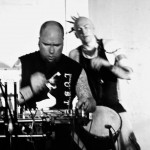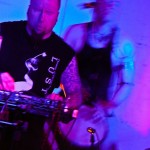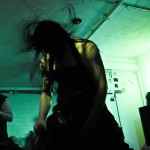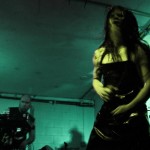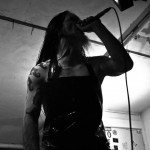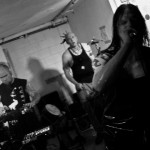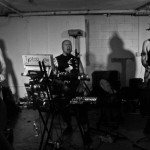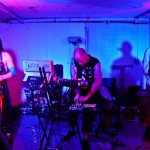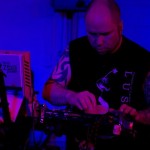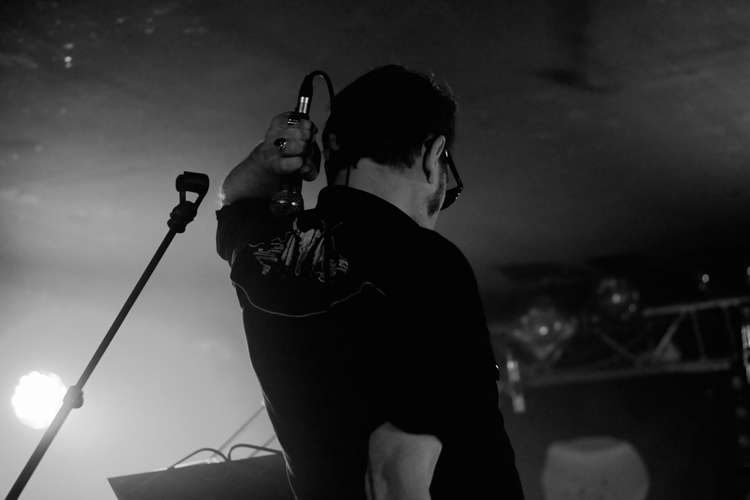 Bain Wolfkind (Sydney, Australia)
Bain Wolfkind – Big Black Train
With musical roots dating back to the late 1980's and involvement in numerous groups in Australia and Europe, such as NOVO HOMO, Beastianity and Der Blutharsch, Bain Wolfkind, emerged from the bottom of a bottle of Brian Boru Vodka, washed up in Dublin, Ireland, in the early years of the new century.Back on the fatal shore in 2004, Wolfkind recorded and released through Hauruck! and TESCO distribution, the self produced 'Love Letters' 7 inch EP coinciding with the honour of being support act for Psychic TV 3 in Vienna, followed by 2005's full length Cd and 12 inch release 'Music For Lovers and Gangsters', 2006's 'Confidential Report' 7 inch EP , 2007's 'Wasteland' MCD EP, 2008's,'The Swamp Angel' Cd and his most recent release, 2012's, 'Lone Wolf', 6 track. MCD EP.Currently based in Sydney Australia Bain Wolfkind performs sporadic live shows in Australia, The United States, Europe, Japan and South East Asia.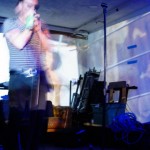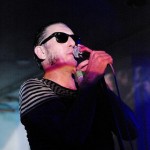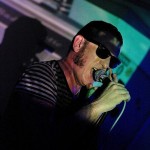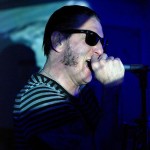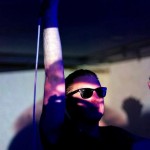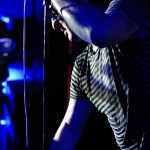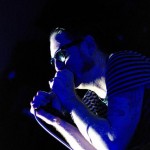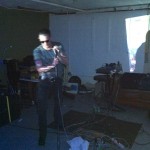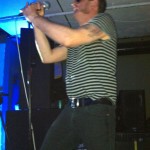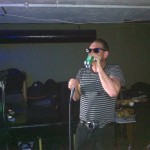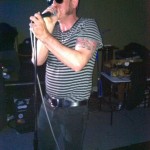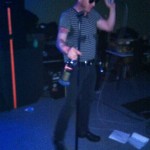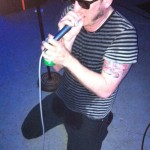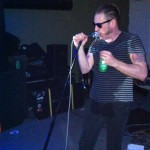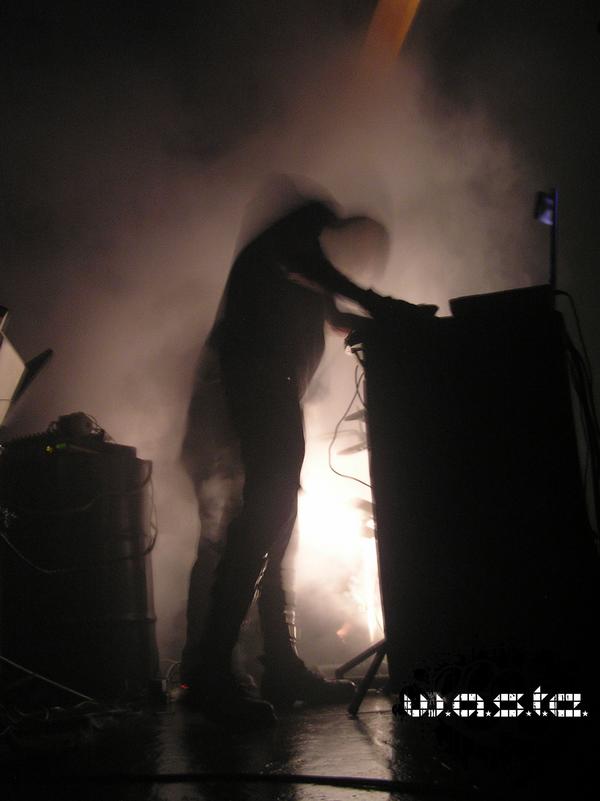 W.A.S.T.E. (San Deigo, CA)
W.A.S.T.E. – War Never Changes
W.A.S.T.E. is a formidable force in the underground rhythmic noise industrial scene. Led by Shane Englefield a.k.a. Vuxnut with recent recruited stage and studio members Tyler Viscerine of To Mega Therion and Mekanao of Embodi, W.A.S.T.E. has managed to stay a prevalent entity not only in the clubs and on the dance floor but in the heads and minds of all those who have been lucky enough to witness their unforgettable and brutality filled energetic live performances.
With their just finished third release entitled "A silent mantra of rage" on Vendetta records, they plan to take the genre into new heights with a crushing and unforgettable mix of rhythmic noise, dark ambient, and power electronics and extremely harsh yet danceable industrial. With two tours under their belt and an upcoming one soon, this act plans to lead us into our fate of entropy screaming and bleeding but loving every minute of it.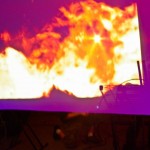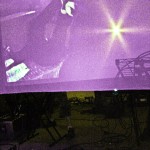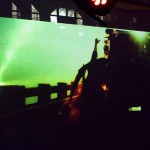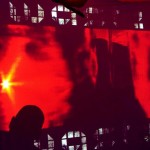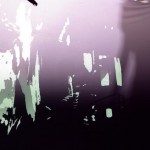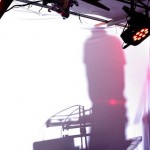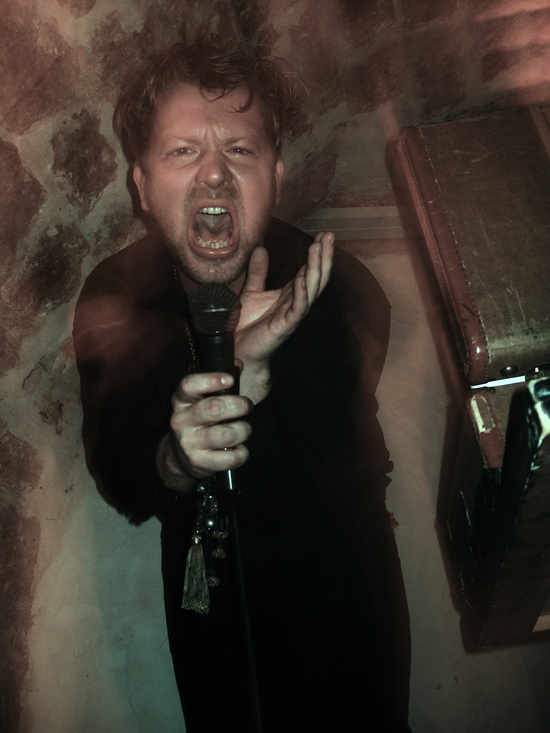 Burial Hex (Wisconsin)
Burial Hex is a project established in 2004 by Clay Ruby of Madison, Wisconsin, United States. He performs "horror electronics to prepare for the final mystery in the twilight of the Kali Yuga," which incorporate influences ranging from ethereal gothic music to power electronics.
Ruby has released a stunning amount of CDs, CDRs and cassettes in the underground noise scene, both solo and in splits or collaborations with artists such as Sylvester Anfang II, Oath, Mumber Toes, Karen Eliot, Joshua Norton Cabal and Skin Graft for the Aurora Borealis, SNSE and Cult Cassettes labels, among others.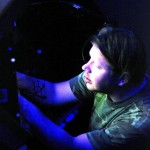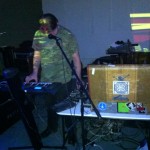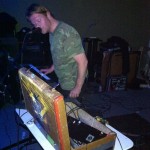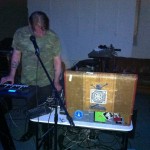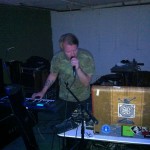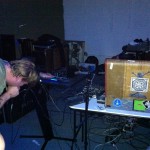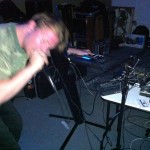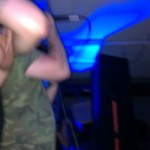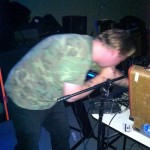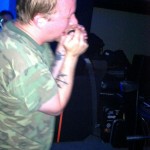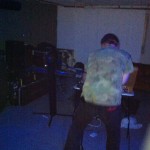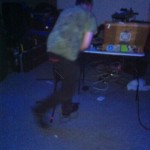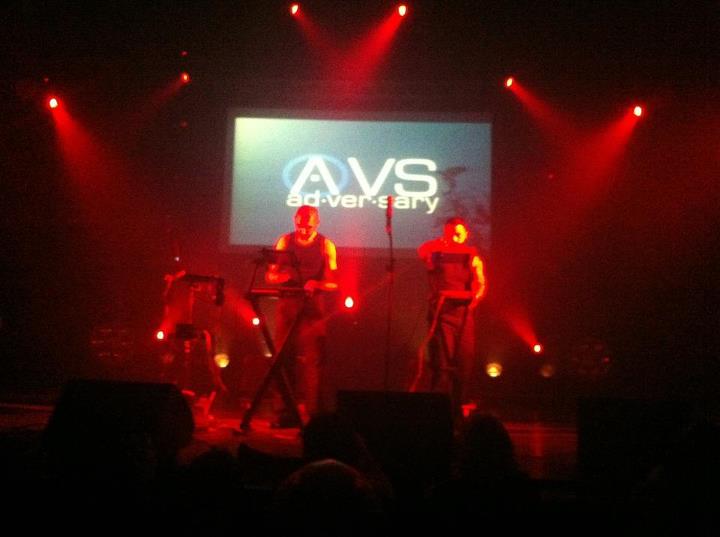 Ad.ver.sary (Toronto,Canada)
Ad.ver.sary – Waiting for Gira
Hailing from the Canadian electronic music underground after a decade of Techno and Industrial DJ and promotional work, Ad·ver·sary is Jairus Khan.
While providing North American tour support for such acts as Terrorfakt, Antigen Shift, Cyanotic, Adam X, Iszoloscope and others, his many remixes of such Industrial Noise icons as Converter and Iszoloscope have enjoyed heavy club and airplay around the world.
Now, Ad·ver·sary is conquering minds and destroying dancefloors with his critically-acclaimed album 'Bone Music' on Tympanik Audio. Hard Industrial rhythms meet enormous organic soundscapes to create what Re:Gen Magazine calls "…a balance between the brutal and the beautiful." Featuring remixes by Antigen Shift, Tonikom, and Synapscape. Mastered by Yann Faussurier of Iszoloscope.
Ad·ver·sary's latest release on Tympanik Audio is the remix album 'A Bright Cut Across Velvet Sky' featuring collaborations with Stendeck, Autoclav1.1, Cyanotic, ESA, Phylr, Iszoloscope, and more. 'A Bright Cut Across Velvet Sky' is harnessed within a unique packaging, designed by the artist himself, hand-assembled and limited to 1000 numbered copies.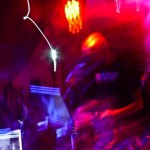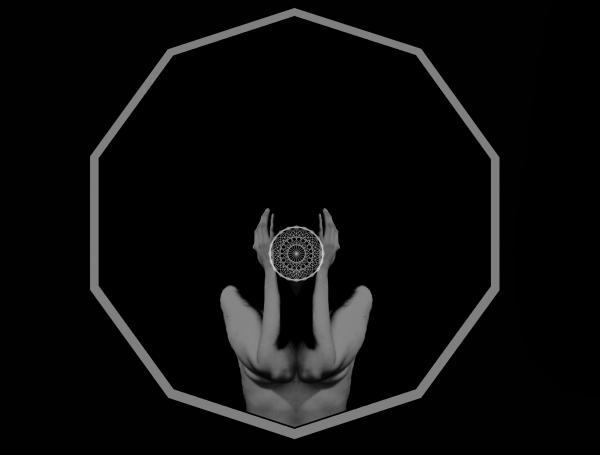 Theologian (New York, NY)
"Bartow consistently plays rougher than,say, Lustmord or Coil (darker, too -the title track finds him deploying textures corrosive enough for power electronics), hardly surprising given his former life as dimension-hopping electrobrutalist Navicon Torture Technologies. As Theologian, he brings way more nuance to the dissecting table without sacrificing anything in the way of decidedly alien – and utterly welcome – responses to the vicissitudes of mundane existence." – Rod Smith, DECIBEL #72
Theologian's set will be composed of industrial/synth/drone that hangs somewhere in the darkened shaft between love and death. All new material will be tested for the first time, as a combination of preparation and improvisation takes both the audience and the performer to uncharted regions.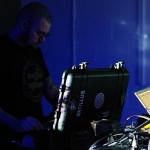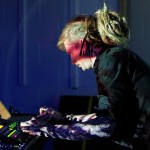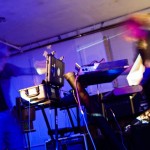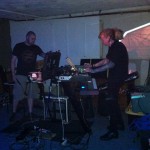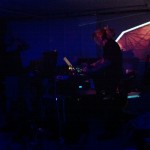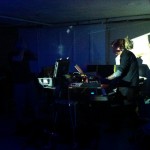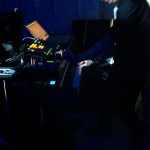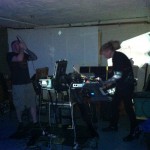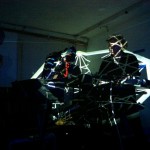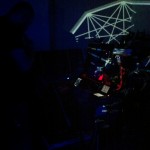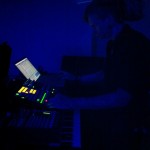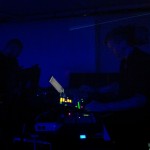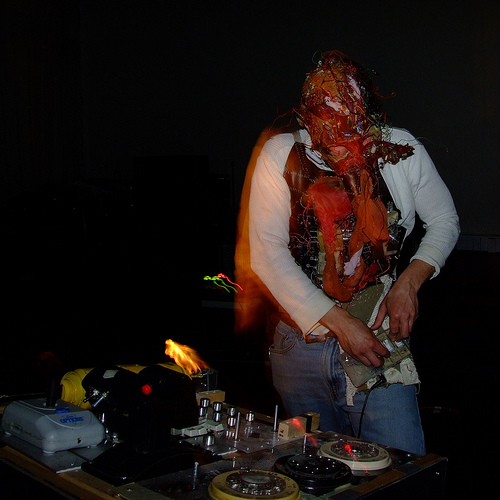 Diagram A (North Hampton, MA)
Diagram A began in 1995 with the "Compression and the process of turning red" cassette, live gigs followed consisting of primitive electronic experiments and modified guitars. The guitars faded over time for a more abstract electronic sound. In 2000 Diagram A's focus became using homemade devises exclusively for live performance, and recordings. The visual aspect of performance also became important, ground sausage, lights, zombie rot and modified video games were some techniques employed.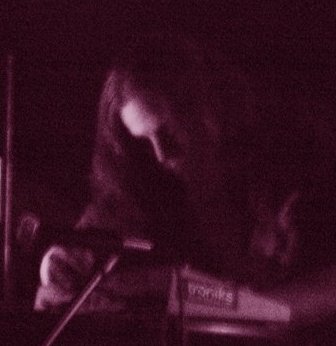 Murderous Vision (Painesville, Ohio)
Murderous Vision – A Saviour's Plague (Hollow Bone mix)
Murderous Vision was founded as a two-piece group, but later became the solo project of Stephen Petrus (In Death's Throes, Of Swine and Swill). Murderous Vision's style ranges from dark ambient to death industrial to martial industrial and neoclassical music.
Murderous Vision has released close to a dozen albums and has been featured on several compilations and has had releases done on several industrial and ambient labels, most notably Petrus' label Live Bait Recording Foundation.
Petrus is responsible for vocals, synths, electronics and percussion. He has worked with many collaborators such as Gruntsplatter, Nyodene D, Order Of Melchizedek, Brethren and various others.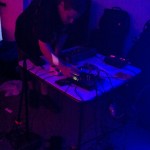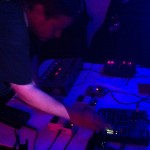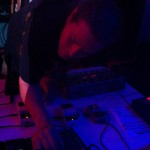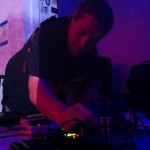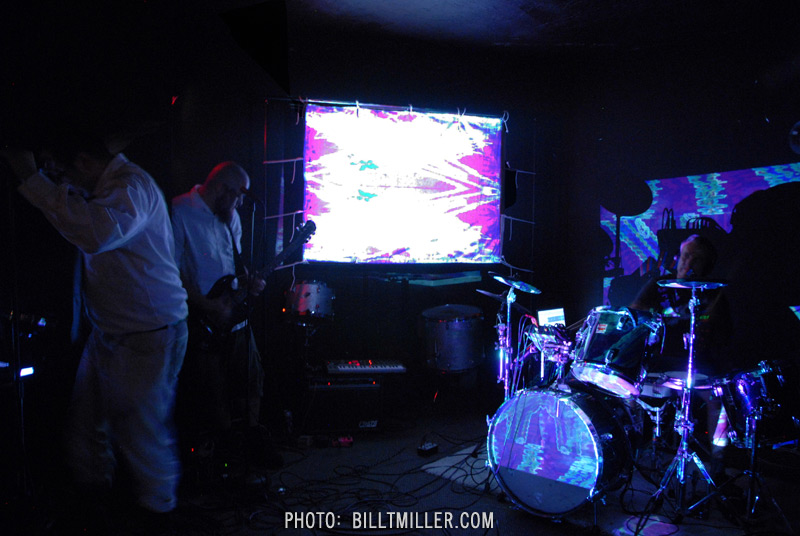 Nau-Zee-Aun (Cambridge, MA)
Nau-Zee-auN is a multimedia industrial band that incorporates a wide array of influences from breakcore to early industrial to funk to idm to hip hop. Founded initially as a solo project of Deftly-D (WZBC, Zero Times Infinity, Abstinence, Terrorfakt) it is now a trio including Andrew Grant (The Vomit Arsonist, White Load, Bereft, Terrorfakt) and Roland Adams (Zero Times Infinity, Grenadier, Battery Cage).
The planned set will include heavy rhythmic songs, improvisation, live triple screen video sample triggering and effects triggered by drums and keys, powertools, and more. New material is being worked on to debut at this show. The sound is influenced by a vast array of music including Prurient, Eric B & Rakim, Swans, Venetian Snares, P-Funk, Meat Beat Manifesto, Test Dept, Public Enemy, SPK, Converter, Edgey, Massonna, James Brown and FM Einheit to name a few.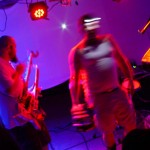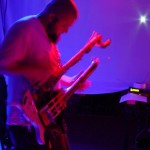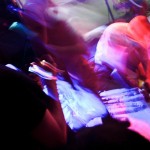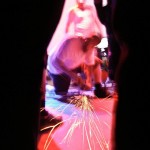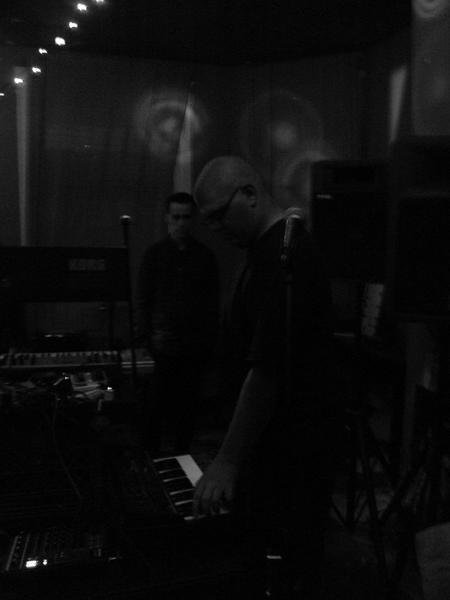 Nyodene D (Painesville, Ohio)
Nyodene D – There Will Come Soft Rains
Nyodene D is an extreme industrial / dark ambient project that utilizes analogue and digital synthesizers, tape loops, scrap metal percussion and vocals to create dark industrial atmospheres. The project has existed since 2008 and has several releases on various formats from labels such as Phage Tapes, Assembly Of Hatred, Danvers State Recordings – and in 2012 – Malignant Records' Black Plague sublabel. Lyrics and themes range from anti-humanism, observation of human political nature, human cruelty, pessimism, nature and mythology.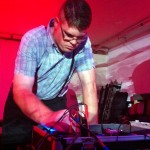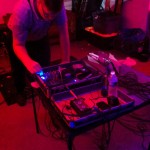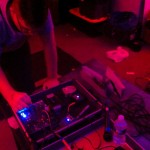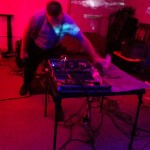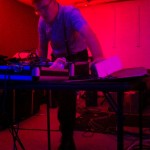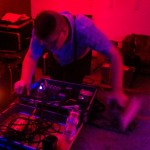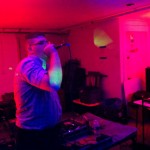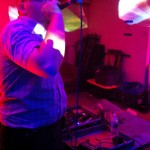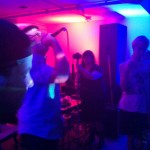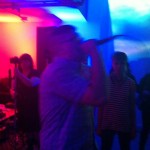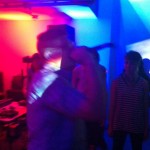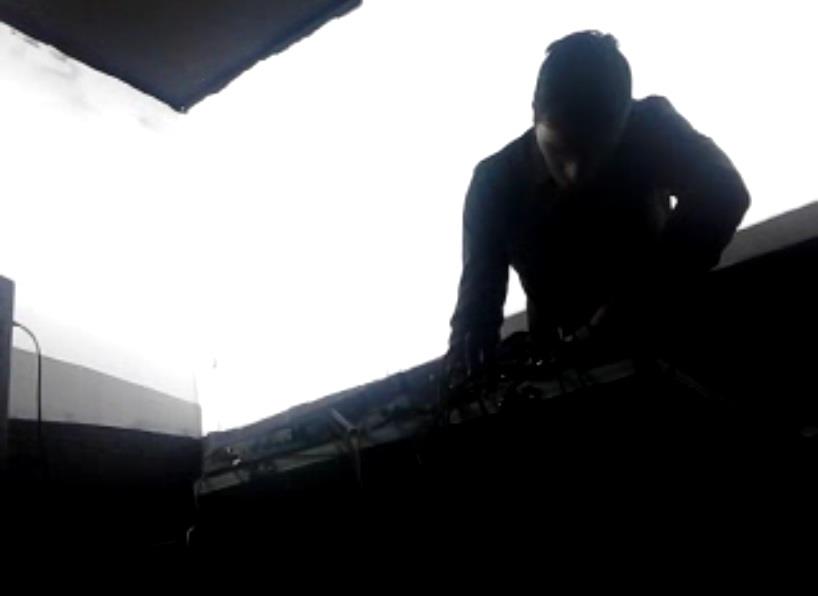 Xiphoid Dementia (Boston, MA)
Xiphoid Dementia – Brilliant Curse
Xiphoid Dementia is the electronic music project of sound artist Egan Budd. Recordings began in 1999 and despite infrequent collaborations Xiphoid Dementia has remained a solo project. Xiphoid Dementia is the exploration of inner personal love, hate, fears, longings, doubts, hopes, dreams, ideas, theories, and philosophies many of which can only be expressed through the abstract form of noise.
Xiphoid Dementia will be featuring a varied soundscape of rhythmic power electronics, musique concrete, and ambient/drone.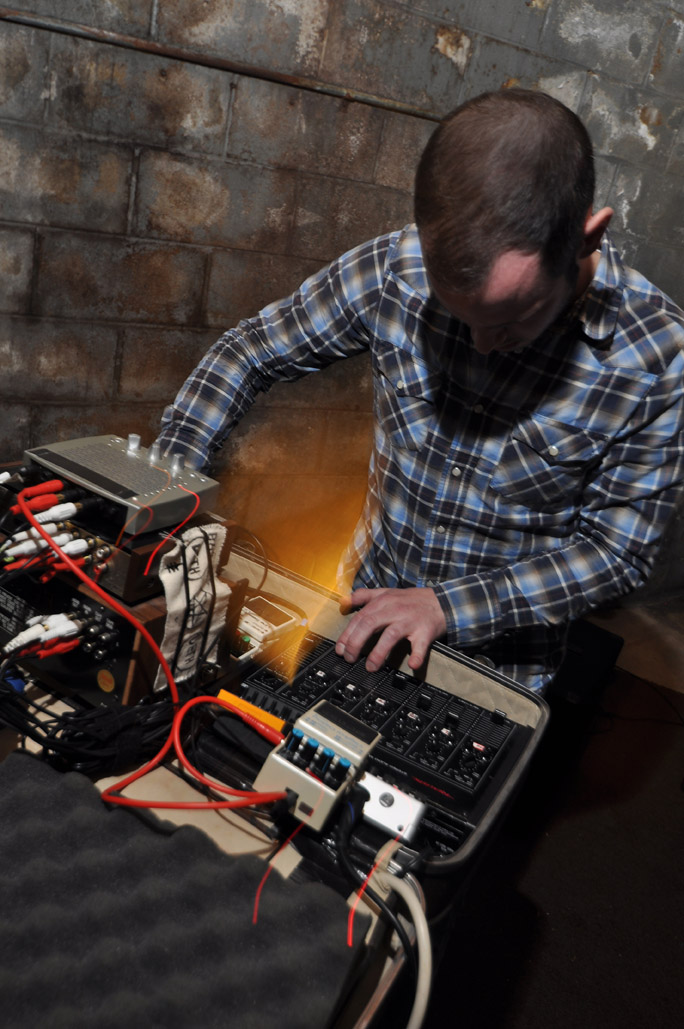 Reviver (Norwalk, CT)
Begun in early 2006, REVIVER is the solo noise project of Connecticut's own Chris Donofrio which strictly utilizes a controlled network of graphic equalizers to create raw environments of low frequency death-drone countered with nails-on-chalkboard scrawlings . Having released recordings almost exclusively on cassette tape format for the past 5 years (both independently and on several notable noise stables such as Temple Of Pei and 905 Tapes), REVIVER continues to shape and refine its technique of dirt-nap dirge and parasitic crunch. Everybody hertz.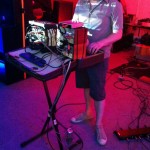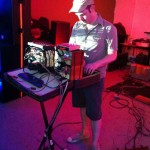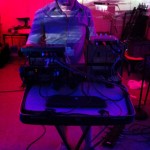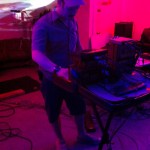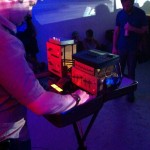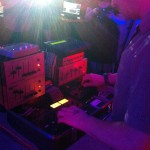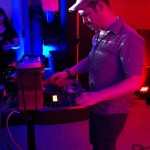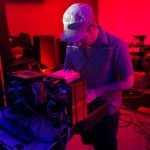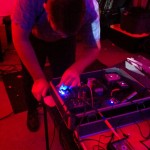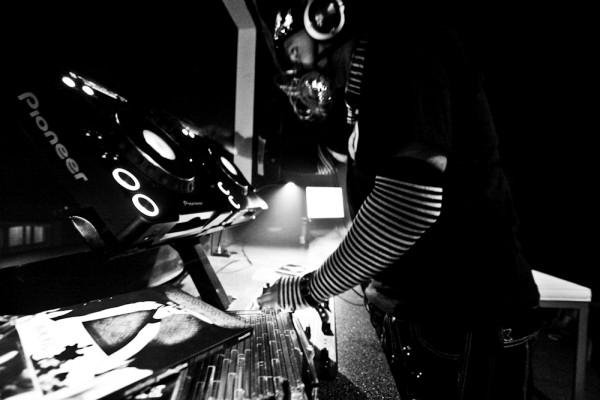 END: The DJ (San Diego, CA)
END: The DJ – Keep Moving (Club Version)
Formerly part of Komor Kommando live and Xenomorph Productions [Sebastian Komor studio], END: the DJ is known for his hard hitting club DJ sets in the hard EBM, Rhythmic Noise, Hardstyle, Aggrotech & Industrial Dance genres. Breaking down boundaries in the Electronic music fields on dance floors while promoting the best independent artists is what motivates End to tour each year since 2006.
Originally from San Diego, CA, End started out in the Midwest/South in 2005 and now as of 2008 resides in Charlotte, North Carolina (U.S.). End has carried his love of music to the CD decks and has shown much versatility between performing at nightclubs & conventions with many music genres with underground electronic dance themes. End has opened for such artists as Panzer AG, Assemblage 23, FGFC820, Slick Idiot, Angels On Acid, Man + Machines, Ego Likeness, The Cruxshadows, The Last Dance & many more. In 2006, End started his first DJ tour across the U.S., followed by another in 2007. In mid-February 2007., End was the featured DJ at VisionCon, a major regional sci-fi convention in Missouri. And in May 2007, END: was a featured DJ at Convergence, the largest dark music culture convention in the U.S. 2008 saw End at an Industrial dance event at Dragon*Con, U.S.' largest genre convention.
End has been a resident DJ at clubs in ;Ohio, North Carolina & Tennessee and is seeking others. He will be at more international shows this year in Australia and Canada plus a featured DJ at 2010's Kinetik Festival, the largest Electro-Industrial music festival in North America. End continues to tour in North America with plans for the rest of the world in the near future. His new album 'Endtrovert' will be released in May 2010 and will embark on an album tour for the year. On tour, End supports & models Cryoflesh club/cyber wear and Fallout Fashion accessories.
Booked and ranked with Industrial as well as Electronic Dance Music DJs, End is integrating and indeed 'endtroducing' the stompier, darker, more cyberpunk apsects into nightclubs with each live mix, one heavy beat at a time…for what is light without the shadows you cast on the dance floor?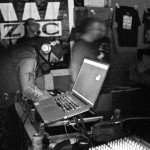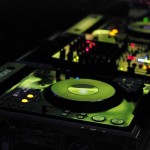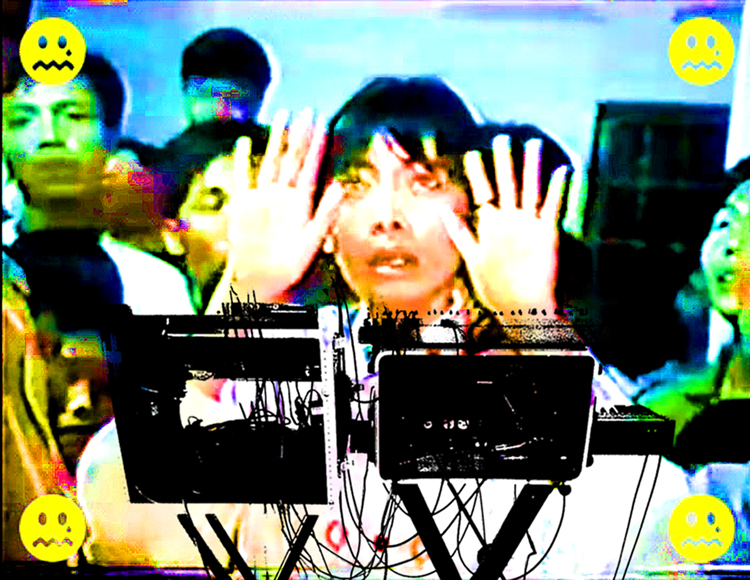 Locutions (Providence, RI)
Locutions – Untitled II (version)
Locutions is a project of Steven Vallot (Dead Times) of digitally sequenced analog synth hardware, noise and audio-visual source material. Locutions expands on the latent melodicism of previous works, as well as such influences as Philip Glass, Hildegard Von Bingen, Of the Wand and the Moon and Der Blutharsch, and incorporates varied paranormal and spiritual themes.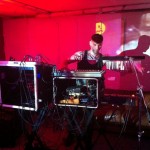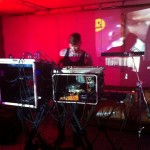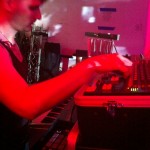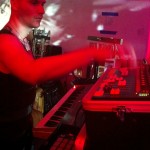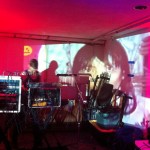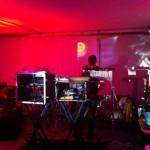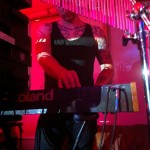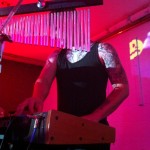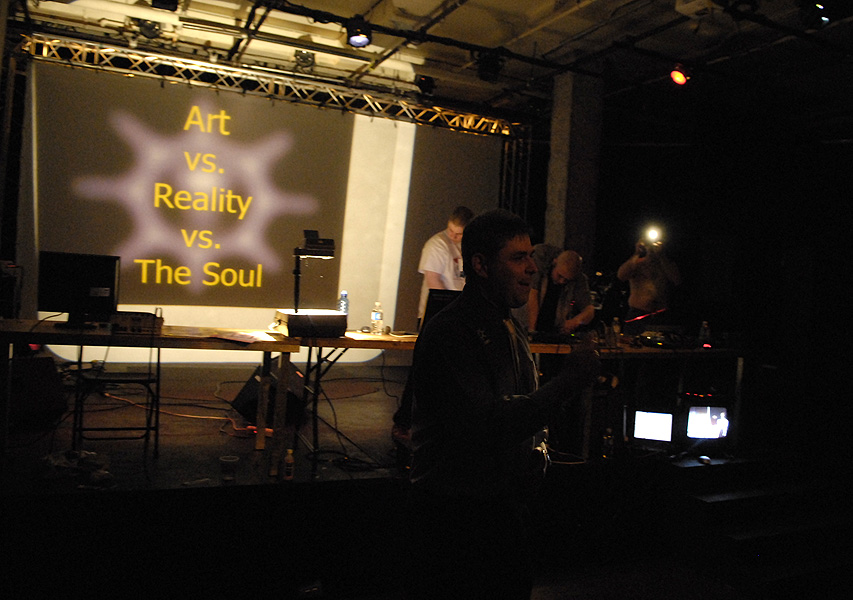 Pine Tree State Mind Control (Maine)
Pine Tree State Mind Control – Chronoplasty
Pine Tree State Mind Control uses subliminal messages and hypnosis techniques to create a happier, more productive society. The messages presented at this upcoming show will help you work harder, smile more often, and get the best out of your leisure time.
This duo is from Maine, USA. They have shared their messages at the Providence Industrial Fest and at COMA. They have played in shows featuring noise acts, laptop IDM bands, and goth-encrusted industrial groups. They present a message of truth, of trust, of comfortable soullessness. The subliminal messages are hidden beneath damaged loops and [CONQUISTADOR!] nauseating samples. You will not dance. You will PAY ATTENTION and you will smile.
It is more important for you to buy a PTSMC teeshirt than for you to actually enjoy the product. Consume responsibly*.
*"Responsibly" defined here as supporting corporate paradigms regardless of the cost to you and your store-bought "individuality". ****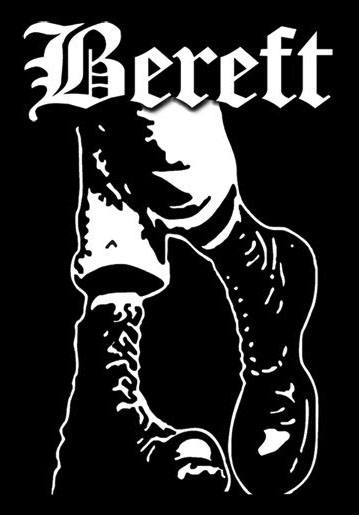 Bereft (MA/PE/FU)
"Effortlessly blending Death Industrial atmospheres with Power Electronics aggression, they seem to be deft at creating something outside the status quo for underground noise. " – J., plaguehaus.com
Initially a solo project of Peter Lee (Force of Nature Productions), Bereft created a dense, rhythmic blend of death industrial and power electronics. In 2008, Andrew Grant (The Vomit Arsonist, Danvers State Recordings) joined Lee as a full time addition to the act. Now a two piece, Bereft is stronger than ever, spewing forth more structured and focused sounds than ever before, with Grant and Lee collaborating on the music, and Lee writing the lyrics. Lyrically, the band has a mission, a statement: but a live performance must be witnessed to truly understand the intent of the act.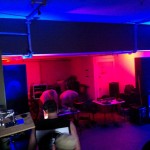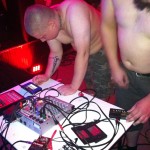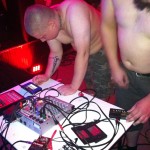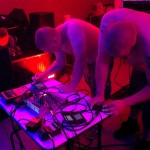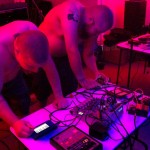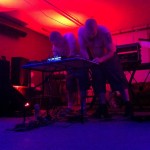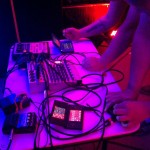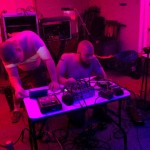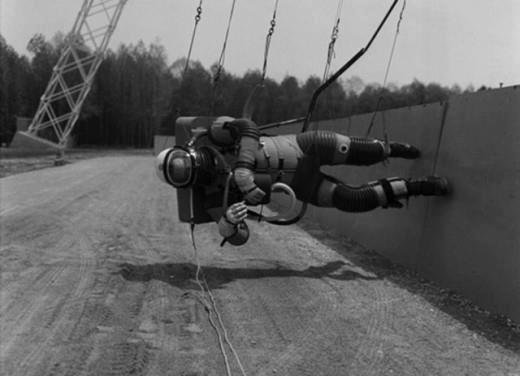 Raab Codec (Providence, RI)
Robert Galbraith, previously known for his darker strands of electronics as Codec and the label operator behind now defunct Component Records now reverts to his roots as Raab Codec. Keeping busy with his latest start-up label Subspec which crosses over to more upfront technoid channels, he revealed Life Amongst the Wires on Mujura Digital, a conduit for digitized audio explorations. Having already established the technical aspects of post-industrialized exp-electro over the past decade, Raab Codec is back in full swing as his life amongst the wires storyline begins to unfold.
Taking elements from a handful of genres including electro, dub, post-industrial, acid, drum'n bass, dubstep, experimental and a slew of analog synth noodling, Raab Codec's latest would segue quiet well against Not Breathing's rhythm machines and early Datatheif productions. Bridging mid-90's melodic pulsars tied to current-era data processing, the whole package feels as raw as it'll ever get. Pure to its core, encrusted beats, whirs, clips and clangs whip around darkened atmospheres and Jenn Vix's vocals appear mid-stream to round things off. Diving into each track would be an exercise in futility as they're essentially soaked in the above-mentioned genres and yet somehow manage to piece themselves together like ashes falling in the night sky. So as these mechanically enriched slabs of utter bass, beat and danceable grooves slither above leftfield terrain, Raab Codec ensures a smooth landing. There will most certainly be something for everyone to grasp onto within Raab Codec's maze of wires.