Jason Crumer – Let There Be Crumer CD
4 June 2012
tankakern
No Comment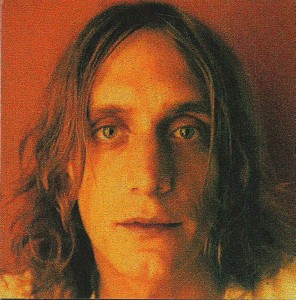 Jason Crumer – Let There Be Crumer CD
With a pretty significant stylistic departure from the droning monster that is Walk With Me, Jason Crumer has returned. Let There Be Crumer is his fifth full length and is much more diverse. With powerful, tense ambient environments and all out harsh noise, Let There Be Crumer is varied and captivating.
Overall, the most immense parts of this album are the subtle soundscapes Crumer builds through his ambient works. Delicate yet tense drones pervade this album throughout. Lovelock, NM starts the album out in such a subtle way; the buildup is slow yet enchanting. It doesn't take long, though, for the harsh noise to find its way in; Truckee, CA presents crisp harsh sounds with a deep ambient bed, reminding me a little bit of some of Prurient's work. All Friends and Old Flames is a crunching harsh noise assault and feels a little out of place on the album as a whole. Chicago, IL utilizes subtle noise washes with what sounds like heavily distorted vocalizations. Sault Ste. Marie, MI punctuates the coldness of this album with a starkly beautiful drone.
The pacing here is very well done. It's apparent that Crumer is apt at blasting the listener one second, only to transition into a mysterious, tense drone then back into harsh pummeling without any sloppiness or second guessing. Everything here is professionally composed.
While I don't feel like all of the harshness is completely effective on this album, the piece as a whole is very strong with Crumer's ambient works being the mainstay throughout. Let There Be Crumer retains its power all the way through.
| | |
| --- | --- |
| Composition: | |
| Sounds: | |
| Production Quality: | |
| Concept: | |
| Packaging: | |
| Overall Rating: | |