Josh Lay & PBK – s/t CDR
8 June 2012
xdementia
No Comment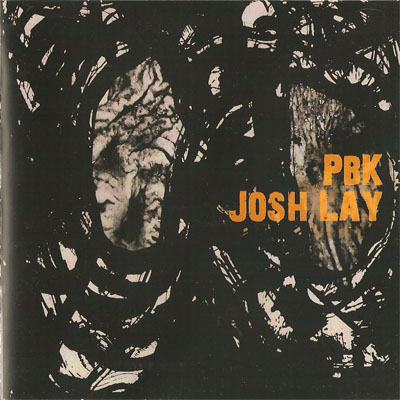 Josh Lay & PBK – s/t CDR
Here's a collaboration between two noise artists Josh Lay and PBK the latter of which I have not been exposed to before. It sounds however, that they are quite the match because these two tracks fall in line with what I have heard from Josh Lay before. It appears that PBK only stands to compliment Lay's sound.
What they present are two tracks clocking in at almost 15 minutes each. The style is ambient/noise with musique concrete samples and some vague industrial elements. Noticeable is Josh Lay's unique lo-fi style while keeping sound sources undulating and morphing at all times.
This isn't harsh or aggressive but rather quite cerebral. The drone element here is quite strong as is the sound design. There is a healthy mix of different sounds but they all melt into a thich core which provide cohesiveness to the compositions.
Throughout the artwork and audio there is a sleight apocalyptic edge with blackened crust growing from within. Although it's not clear which contribution belongs to each artist this makes for a stronger collaborative effort and the result is one that is deep and intense.
| | |
| --- | --- |
| Composition: | |
| Sounds: | |
| Production Quality: | |
| Concept: | |
| Packaging: | |
| Overall Rating: | |