Penetration Camp/Page 27 – Blood and Black Vinyl 7″
10 June 2012
xdementia
No Comment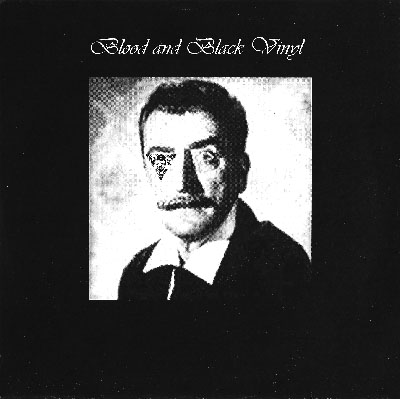 Penetration Camp/Page 27 – Blood and Black Vinyl 7″
Drug-Front Productions
Here's a short 7″ with one quick track from each artist. These artists are rather unknown to me having only heard one other 7″ with Penetration Camp on it before.
Penetration Camp is up first with a subdued track of ambient noise. Mostly lacking in the low-end it's a dead-air broadcast of seething noise. Things seem to get a bit louder and more active over the course of the track but that's about the only evolution heard here.
Page 27's track is a bit more interesting. A strong amalgamation of sounds and a more coherent ebb and flow are evident. A nice mix of muddled samples and screeching machines all backed by a thick drone. So short that once it gets going things drop off and it's the end of the track!
This is a solid release and I can see how the pairing of the artists works out well. It's maybe not the most original effort but at least one that is consistent and palpable. Something for those who really enjoy the obscure.
| | |
| --- | --- |
| Composition: | |
| Sounds: | |
| Production Quality: | |
| Concept: | |
| Packaging: | |
| Overall Rating: | |