Torturing Nurse – The Nihilism 3″CDR
11 June 2012
xdementia
No Comment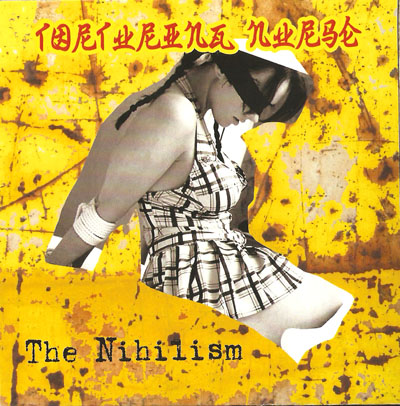 Torturing Nurse – The Nihilism 3″CDR
On the start of The Nihilism the listener who is familiar with Torturing Nurse may ask if this is the same project that spews harsh noise into the faces of noise fans across the world with no regrets. But once the listener delves deep enough into the release we know this is in fact the same Torturing Nurse – or perhaps not the same, the project has proved that it has evolved quite a bit since my last exposure and The Nihilism is the manifestation of this.
What makes The Nihilism great is the overall vision which would be larger than the sum of its parts, if its parts weren't as great as they actually are. Titled simply as roman numerals I introduces Torturing Nurse's sordid vision with an 80s horror film soundtrack influenced synth composition. Almost sounding like deep horns the melody plods along alluding to something forthcoming and setting up for the remaining tracks perfectly. II consists of machine sounds, a lo-fi field recording that acts as a moment of contemplation or suspicion before the 44 second III begins with nothing but a high-pitched suspenseful drone foreshadowing…
IV finally delivers the manic blast of harshness that Torturing Nurse is known for with a dynamic range of elaborate distortion and feedback. Like a raging fire it engulfs all in its path as does V, there is no respite until VI which is the ultimate absurd twist of fate. Being the longest track on the album I will actually not even describe this for you, you have to hear it to believe it, it is truly what The Nihilism is.
With The Nihilism Torturing Nurse has crafted a perfect thematic movement. One complaint I have is that this would have been so much better as a full-length. So much is said in merely 15 minutes it could have been easily stretched out over an hour. Worth mentioning is that the release comes with all kinds of medical goodies: latex gloves, surgeon mask, syringe and other fun toys.
| | |
| --- | --- |
| Composition: | |
| Sounds: | |
| Production Quality: | |
| Concept: | |
| Packaging: | |
| Overall Rating: | |