Deterge – Anacoluthon C25
12 June 2012
xdementia
No Comment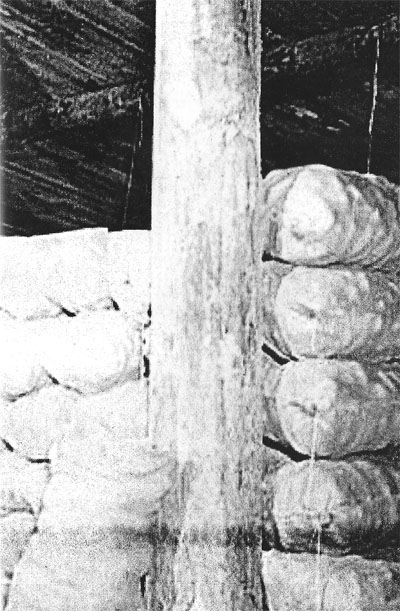 Deterge – Anacoluthon C25
I'm really happy to hear Deterge is back with this sick tape. For those of you who don't know Deterge is Jim Haras also of the Chicago power electronics unit PTM.
What Deterge presents in Anacoluthon is a very unique take on power electronics adding a psychedelic edge to the sound. Vocals are generally not so up-front and distorted but distant and affected. The sound isn't balls-to-the-wall harshness and aggression, but rather seething and flowing.
Somehow removing the aggression and over-the-top drive of more raw power electronics has formed Haras' carefully constructed sound into a beast that is heavy as hell. The tension/release element here is what puts it above standard power electronic fair and gives it an edge that few projects are able to achieve. At times this material reminds me of Oppermann's Xombie but with forsaken passages of tasteful melodic dark ambient Deterge really stands apart.
This is some of the best material I've heard in a while and I am downright impressed with the progression of this project since my last exposure to its work. This tape is a must-have for fans of heavy psychedelic music.
| | |
| --- | --- |
| Composition: | |
| Sounds: | |
| Production Quality: | |
| Concept: | |
| Packaging: | |
| Overall Rating: | |