Wolf Eyes – Always Wrong CD
26 June 2012
xdementia
No Comment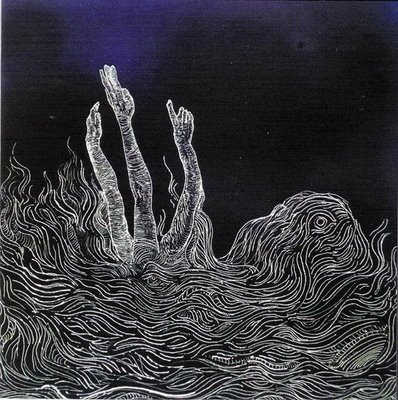 Wolf Eyes – Always Wrong CD
I've been a Wolf Eyes fan since they had their first release on Sub Pop and I've enjoyed many of their full-lengths while shying away from some of their more limited releases. Sometimes I've found they offer a mixed-bag but I am often surprised by them on their larger run releases as well as their excellent live assaults that I have witnessed.
Always Wrong marks a point where Wolf Eyes is ascending to the next level of what they do. The textures and arrhythmic qualities present in the album are quite unique to noise, and even to the Wolf Eyes catalog. What you will still find are sickened vocals, heavy kick drums, and screeching, tortured horns. But this is all delivered with a fresh vision and renewed vigor that is clearly an evolution for the project.
Immediately noticeable is the electric pulsing in Cellar which demonstrates the odd textures that converge with clarity and precision. The interactions between feedback and horns in Pretending Alive are ineffable in their twisted latticework of decaying harmony. Vocals here lie somewhere between mangled beatnick poetry and the sickened vocal delivery of Sutcliffe Jugend. Among the chief elements that has changed here are that the rhythms which are no longer a 4/4 to the floor pulse under a barrage of noise elements, but an interwoven collection of percussive elements very well presented in tracks like Living Stone and We All Hate You. Worth mentioning is the excellent closing track Droll/Cut The Dog which is a phenomenal dark jazz closer bringing to mind the foggy nights of the red light district in some film noir.
Always Wrong is by far the most impressive and original Wolf Eyes release yet, exemplifying what makes the project so unique and puts them at the top of the food chain. For those Wolf Eyes and noise fans who have become jaded – give Always Wrong a chance it is sure to impress. I think perhaps Wolf Eyes' one mistake on the album is in the title. My suggestion would be to rename it: Always Right.
| | |
| --- | --- |
| Composition: | |
| Sounds: | |
| Production Quality: | |
| Concept: | |
| Packaging: | |
| Overall Rating: | |