Corvuz – ночной туман CD
29 June 2012
xdementia
No Comment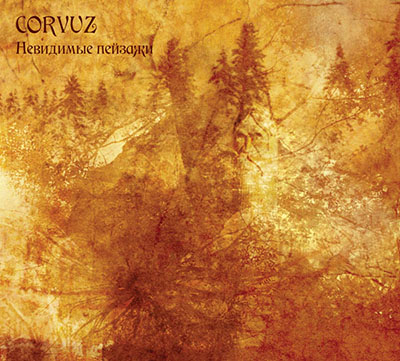 Corvuz – ночной туман CD
Here is my first exposure to this Russian dark ambient project and a thorough one it is. ночной туман spans about 60 minutes and is translated as "Invisible Landscapes".
Corvuz spans styles of new age, and ritual ambience reminding me much of the works of acts like Herbst9, Circular, and Vidna Obmana. The range of sounds here is quite nice and features a diverse set of elements in each track. Usually you will find synth pads, some acoustic element – like guitar or sung vocals – and the occasional percussive or sound design element.
Given the hefty length of the album Corvuz does well to keep the listeners interest with tracks that are densely layered like Невидимые пейзажи (Invisible Landscapes) and some that remain more sparse like Визионер (Visionary).
Overall a solid effort yet a touch generic. However the atmosphere is consistent and there are times when I'm really in the mood for stuff like this. A good introduction to the project.
| | |
| --- | --- |
| Composition: | |
| Sounds: | |
| Production Quality: | |
| Concept: | |
| Packaging: | |
| Overall Rating: | |