Gnawed/RXAXPXE – Split C60
3 July 2012
xdementia
No Comment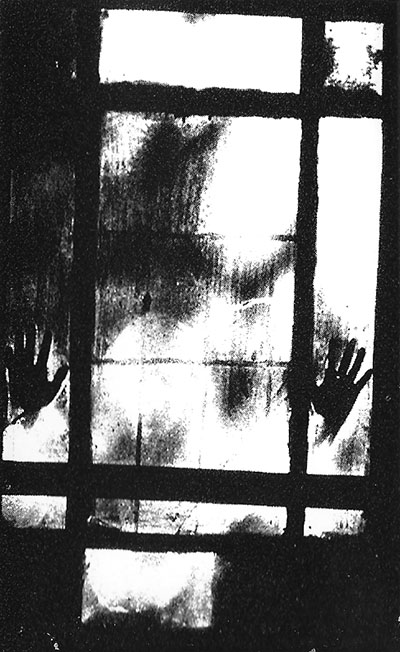 Here's a professional tape release limited to 100 copies splitting the sides between each artist. At 60 minutes there's a wealth of material here and it's a great introduction to both artists. The label was kind enough to send me the special edition so I could get a taste of the extra effort which is two metal panels screwed together putting the tape in a kind of "vice", a nice touch.
Gnawed is up first with 6 heavy tracks and coming in with a sound that is becoming quite familiar now. Heavy modulated and distorted synthesizers, extremely flangered vocal attacks, and an immaculate production here drive the nails into the coffin. He follows his tried-and-true formula to a T and it works perfectly. The closer Chains is a particularly standout track with a more death industrial feel, and a heavy-as-fuck delivery of metal clanking and distortion chug. My only criticism is that this material is so stylistically similar to his previous output it comes off as a touch predictable, but if purity of style is something he's going for he has achieved it.
Side B is my first exposure to the sounds of RXAXPXE and immediately his tracks offer a greater variation of production quality and styles than what Gnawed employs. His work ranges from harsh noise, to scuzzy death industrial, to more experimental blasts of blaring distortion. There are less vocals and much less synth work. It sounds like this is mostly distortion and feedback. The work of RXAXPXE doesn't appeal to me as much as Gnawed' side but it does offer a good contrast to his style. Some of the tracks are quite thin-sounding with much to be desired in the low-end of things. This is more lo-fi and raw with crusted edges and seething grit.
Overall a solid split with artists that compliment each other well. Definitely worth checking out for any fan of current power electronics or noise with a sickened edge.
| | |
| --- | --- |
| Composition: | |
| Sounds: | |
| Production Quality: | |
| Concept: | |
| Packaging: | |
| Overall Rating: | |