Hunted Creatures – The Failure of Human Instincts CDR
6 March 2010
xdementia
No Comment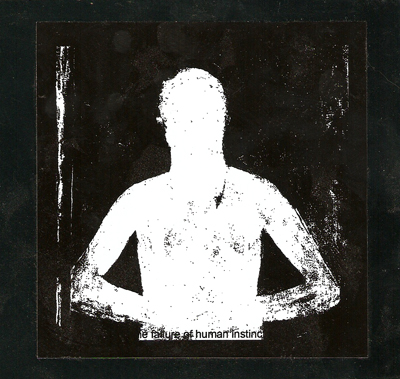 Hunted Creatures – The Failure of Human Instincts CDR
Human Creatures is one Ryan Emmett of Pittsburgh, PA. I was introduced to the project when I had the pleasure of playing with him while on tour back in March of '09. The Failure of Human Insincts is an earlier effort of Emmett's and it is a varied disc of found sounds, ambient atmospheres and slow-moving melodies seemingly culled from guitars, synthesizers and feedback.
Generally you will find a layer of ambience, or found sound to start. Weaved over that are the melodies, often alternating on a few dischordant notes. The disc never truly breaks into an assault of harsh noise, or lulls into pure ambience. It always remains in that fuzzy territory of being ambient-noise. Clocking in at under 30 minutes it only requires you to pack light, but I will vouch that it is worth the trip.
If I were to compare this to another artist I would have to say Neuntoter Der Plage mixed with Werewolf Jerusalem or something. The wall noise is ever-present and the creepy melodies just sneak down my spine. The disc excels nicely in the last two tracks "Sleeping Under the Deadweight" travels into the harshest territory on The Failure of Human Insincts, but it's interesting how the climax of the disc is reached before the last track.
"Mercy at the Hand of the Lord" being the last track, is finally a bit more sparce, dropping the constant backdrop of noisier elements to let the melody have some breathing room and actually adding some slow, dirgy, percussion as well. It's a fitting ending for these blackened landscapes that we have had to tread.
A smart little release this is. Not much to complain about, as it's an early effort for the project but also one that is quite competent. Not sure if I have anything newer yet, but I'm looking forward to hearing some more recent material from this artist.
| | |
| --- | --- |
| Composition: | |
| Sounds: | |
| Production Quality: | |
| Concept: | |
| Packaging: | |
| Overall Rating: | |