11/8-11/14 – Funerary Call / Xiphoid Dementia Northeast Tour 2012
22 September 2012
xdementia
2 Comments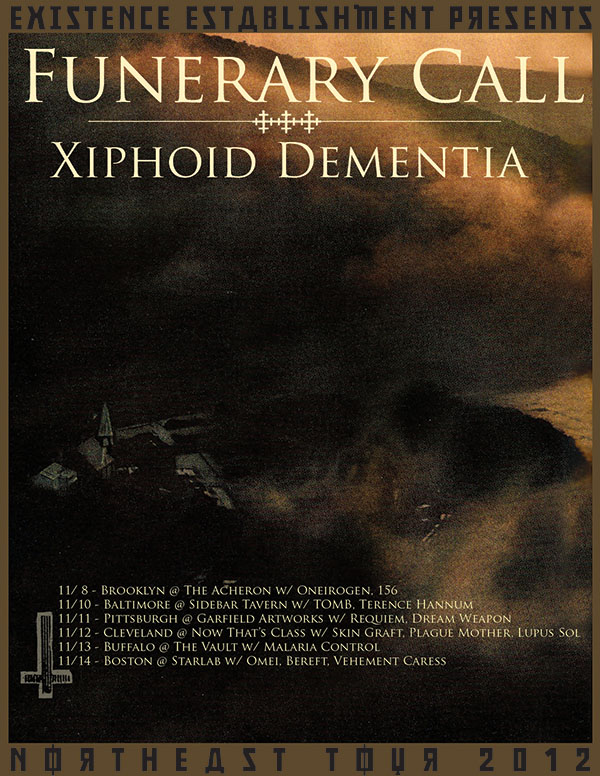 Artists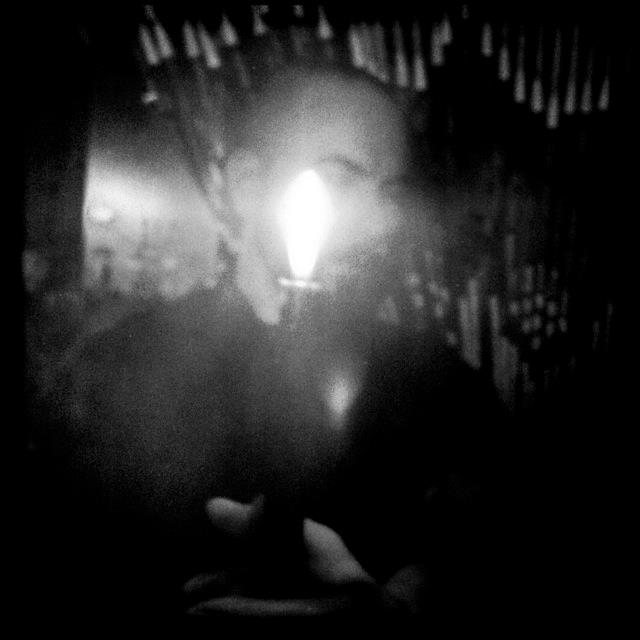 Funerary Call (Vancouver, Canada)
Funerary Call – Transference From The Void
or click here for more audio samples
Drawing from a diverse palette of analog and digital hardware, found objects, field recordings and ritual implements, Funerary Call creates an unsettling ancient atmosphere that aims to transcend the perceptive listener, spiritually and emotionally – beyond all boundaries and limitations.
Channeling energy and inspiration from chthonic elements, the music celebrates the exploration of man's darker half: the shadow-self. It is an aural descent into the underworld of unconscious and subconscious dimensions. Challenging the listener to gaze into the mirror reversed and walk the paths below.
Since its original conception in 1994, Funerary Call has proven to be a restless entity that continues to evolve, stretching its branches and tendrils far beyond the boundaries of electronic and acoustic music. Forever committed to the ritual of sound.
This year's tour schedule will be promoting new full-length releases by Malignant Records, Crucial Blast and Fall Of Nature.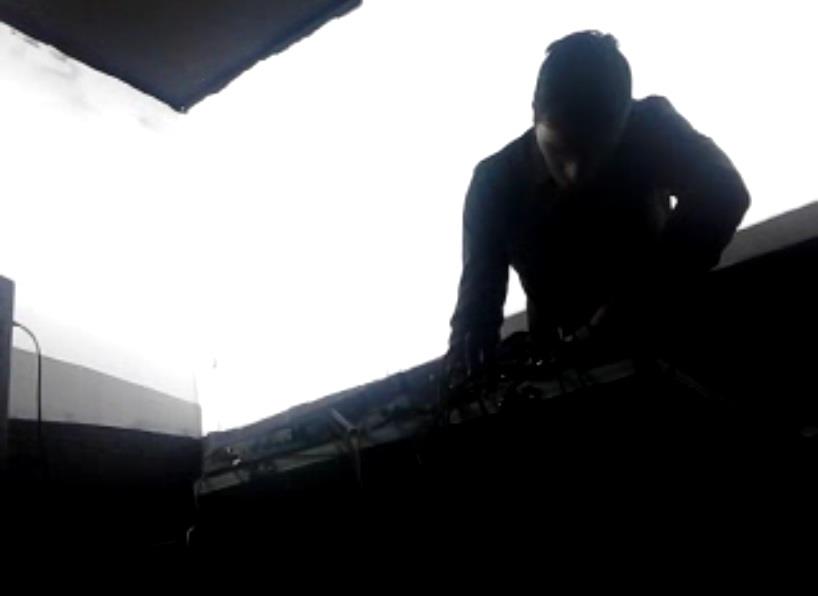 Xiphoid Dementia (Boston, USA)
Xiphoid Dementia – Might Is Blight
or click here for more audio samples
Xiphoid Dementia is the electronic music project of sound artist Egan Budd. Recordings began in 1999 and despite infrequent collaborations Xiphoid Dementia has remained a solo project. Xiphoid Dementia is the exploration of inner personal love, hate, fears, longings, doubts, hopes, dreams, ideas, theories, and philosophies many of which can only be expressed through the abstract form of noise. This tour will be promoting a new full-length on Malignant Records.
Xiphoid Dementia will be featuring a varied soundscape of rhythmic power electronics, musique concrete, and ambient/drone.
Photos from 11/14 @ Starlab in Boston
Photos by Observationpost
Videos from Tour