Normal Police/Earth Chaos – Split 2xC30
17 October 2012
xdementia
No Comment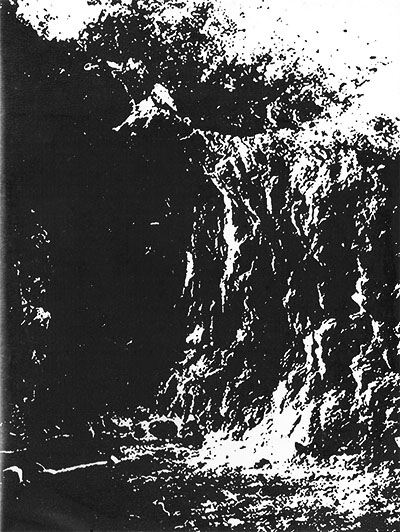 Normal Police/Earth Chaos – Split 2xC30
Tweaktymetapes
Neatly packaged in a white plastic box this release features lo-fi photocopied and printed artwork and insert. High contrast black and white on blank white tapes. Possibly the only thing that annoys about the tapes is that they're not labeled so if they were mixed up things could get messy.
Normal Police is on the first tape and is a side project of Andrew Pugh also of Regosphere, Andrew Quitter, and the man behind Dumpsterscore Recordings. The track begins with Fashion Victim / Faceplant a noise loop which contains tortured vocals. This runs for about 2-3 minutes until Upright Garbage; a blast of very textured harsh noise takes over which peaks my interest. I really love the organic quality of it and it works well. Side B kicks off with Beautiful Green Grass which sounds like anything but. Heavy Strom.ec-influenced power electronics but with a more lo-fi feel form a powerful intensity of sound. I love the throbbing synth line, industrial samples and disembodied vocals. Pig Ripper takes a more minimal approach with walls of alternating synth drones and hums. The track evolves very nicely with morphing of sounds. The layering is also great as Andrew Pugh's work tends to be lush with thought and depth.
On the flip side I am not at all familiar with the work of Earth Chaos and so it is interesting to hear what he does with side A of his tape containing one track entitled Into The Iron Pit I. Very low dark drones with slight textures laid alongside. This side feels a bit underwhelming and somewhat generic but side B entitled Into The Iron Pit II offers a decidedly different feel. Seething lo-fi noise attacks with industrial shifting layered in the background. An odd stop in the middle of the track and then a continuation with different sounds this time more motor industrial sounds changes things up nicely.
This is another one of those releases that have me all confused at the track titles. Normal Police's side B seems to feature 3 or 4 tracks where only 2 are listed, and Earth Chaos's side B features at least 2 tracks yet only one is listed. Either way it's still a solid release with both artists complementing each other's styles nicely. Recommended for fans of industrial noise and lo-fi releases.
| | |
| --- | --- |
| Composition: | |
| Sounds: | |
| Production Quality: | |
| Concept: | |
| Packaging: | |
| Overall Rating: | |