Corpuscle – Victorian Snuffbox C40
1 November 2012
xdementia
No Comment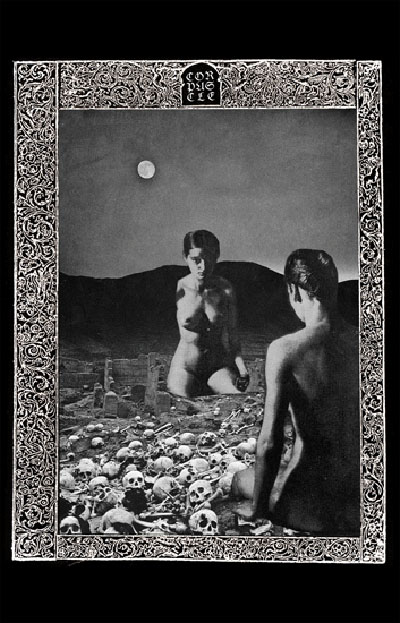 Corpuscle – Victorian Snuffbox C40
The boys of Boston are back with their 3rd release featuring some gorgeous gold silkscreen on black paper for this cassette. It's apparent that they've also honed their sound as well into a more cohesive and tight mix.
Side A consists of several tracks which kind of blend into each other nicely. The tape kicks off with Shadow of Golden Memory which is a plodding power electronics piece and features a great repetitive noise attack with various elements layered on top. After a short blast of piercing junk noise Dreams Crushed & Snorted breaks in which sees Corpuscle returning to their noisier roots featuring feedback layers and temper-tantrum vocal lashings.
Side B is much more what Corpuscle have delivered in the past. Flailing wall noise with insane vocals. There is a ton of feedback and white noise here, not a lot of focus to the low-end. Being all one track it continues for longer than I would prefer losing interest about half way through.
Victorian Snuffbox is a step in the right direction for Corpuscle, not changing drastically but making small improvements here and there. Side A especially is enjoyable while side B isn't quite as effective as it could be. Solid release that shows potential.
| | |
| --- | --- |
| Composition: | |
| Sounds: | |
| Production Quality: | |
| Concept: | |
| Packaging: | |
| Overall Rating: | |