Adrian T. Lakey – On My Way Out CDr
7 November 2012
xdementia
No Comment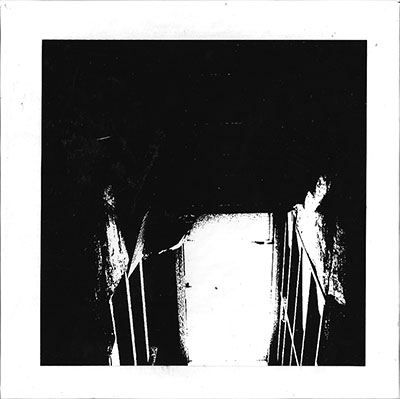 Adrian T. Lakey – On My Way Out CDr
Here's a strange one and quite unexpected. Adrian T. Lakey's release comes with little information and simple black/white artwork in a white box with a booklet containing lyrics. Lyrics because this is a folk release, one that leans to the experimental side of things due to it's use of samples and synthesizers but some of On My Way Out can easily be lumped in with the neo-folk genre.
Kicking off with 2 folk songs these are anything but traditional. Acarophobia / Sleep is a 9 minute depressive folk song complete with droning synths, obtuse percussion and all kinds of weird shit. The Joke Was Mostly True almost gets away with being a more traditional song until it fades into a long passage of sampled machinery into the end. However, it's a good transition to Bad Skin Forever because this is a track that uses almost all electronic elements with a synth-pop oriented style Lakey's voice – which sounds like a mix between She Wants Revenge and The Gothic Archies – brings it all together nicely yet there is still a touch of awkwardness here as it sounds Lakey doesn't really know how to focus his style. And this awkwardness is magnified in Outsider which mixes so many different musical elements at times it succeeds brilliantly and others it fails miserably sounding like a gothic opus but driven with 8-bit influenced synths it's really difficult to pin down. Yet at the least this is very interesting and unique stuff that is put together with thought and precision.
Twenty-two Thousand Days focuses much more on a consistent atmosphere and plays to Lakey's strengths. This is what I think he could do really well if he can reel in the wackiness a touch. After a short transition track – which plays out like a black metal intro – is the title track closing out the album that brings more weirdness combined with some excellent vocal delivery.
I can state confidently that On My Way Out is definitely one for the freaks, and one for the more adventurous neo-folk fans. The tracks here are very much song-like in structure yet there are so many genres jammed into each track that it comes off as quite experimental and playful. As far as myself, I will save this for when I'm in a particularly kooky mood.
| | |
| --- | --- |
| Composition: | |
| Sounds: | |
| Production Quality: | |
| Concept: | |
| Packaging: | |
| Overall Rating: | |