TL0741 – Back To Minus CDR
27 March 2010
xdementia
No Comment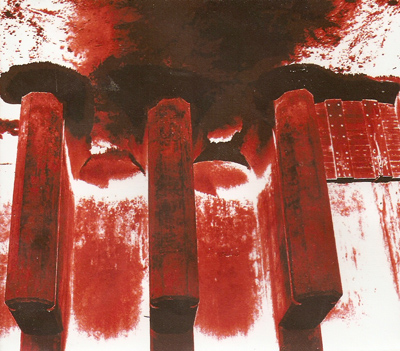 TL0741 – Back To Minus CDR
Back To Minus is a detailed disc of ambient textures ranging from squirming digital synths, to analog hums, delayed guitars, subdued feedback and probably even some subtle samples here and there. Clocking in at about 50 minutes the tracks are layered, lush and dynamic. There is almost too much going on here as one sound leads into the next so quickly. The overall feel of the record has a mostly digital synth quality, the sounds are well produced, mostly light sometimes wandering into glitch territory, but do get noisier here and there. Back To Minus never really reaches the point of "harsh" though, and throughout the album TL0741's focus remains on sound design.
TL0741's sound reminds me a lot of Tribes of Neurot without the more melancholic qualities. Most of the tracks here are made up of medium length gestures ranging about 30-45 seconds each. There will be a new sound or two introduced, manipulated, then usually some kind of build up before the next passage fades in and mixes into the track. This makes for an album that is constantly evolving and covering new ground, but on a larger scale Back To Minus has a bit of difficulty grabbing my attention. Perhaps the only track that doesn't stick to this formula is "Mirror Faces Mirror" a 10 minute drone fest that stays on the more minimalist side of things.
It's an album that I've listened to countless times but still cannot seem to wrap my head around, or remember very well for that matter. I will go out on a limb here and say for this kind of music it's a good thing. To be once again drawn into these traveled yet still new and engaging atmospheres every time the disc is spun is a refreshing feeling. Back To Minus is a well thought out and varied dosage of experimental ambient. If you enjoy projects like Tribes of Neurot, Fennesz, or Oblivion Ensemble then you will enjoy the sounds of TL0741.
| | |
| --- | --- |
| Composition: | |
| Sounds: | |
| Production Quality: | |
| Concept: | |
| Packaging: | |
| Overall Rating: | |