Skin Area – Rothko Field CD
20 November 2012
xdementia
No Comment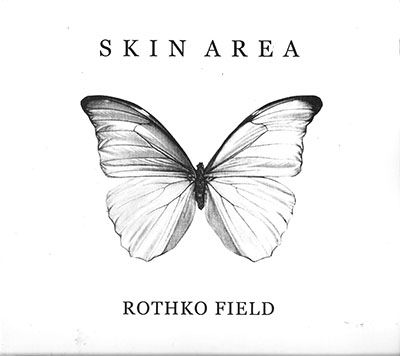 Skin Area – Rothko Field CD
Here is an impressive release from Martin Bladh and Magnus Lindh the former of which is also in IRM as well as recording material under his own name. Skin Area takes the aesthetic and electronic soundscapes of IRM and transforms them into an experimental post-rock journey that skirts on the edges of genres where adventurous listeners will find just as much in common with Sonic Youth as they will with Sutcliffe Jugend.
It's a very odd pairing, but one that seems to make perfect sense as they converge when transitioning from the opener Threshold which features shaky power electronic vocal attacks into the dirging follower In the Skin that skirts between drone and stoner sludge riffing.
Subsequent tracks range from odd experimental ambience, droning light atmospheric post-rock interludes, and heavy Swans-like plodding anthems. But it's not until the epic 17 minute Rothko Field II begins that the excellent vocal delivery of Bladh is joined with the intense layered rock and electronic elements to form a truly unique assault on the senses. Choosing wisely, the following track – and real closing moment in Rothko Field – is the percussion driven In The Skin II which heightens the excitement to a climax finally pulling together all the elements into a blurred array of intensity.
There are a ton of different influences here and one would think that would be a downfall for Skin Area but instead they use each and every one to their strengths. Rothko Field is one of the most original albums I have heard in a long time while keeping a consistent aesthetic and atmosphere throughout its duration. Recommended strongly for fans of Swans and The Body Haters/Lovers. Excellent work.
| | |
| --- | --- |
| Composition: | |
| Sounds: | |
| Production Quality: | |
| Concept: | |
| Packaging: | |
| Overall Rating: | |