Medroxy Progesterone Acetate/Regosphere – Split C60
28 March 2010
xdementia
No Comment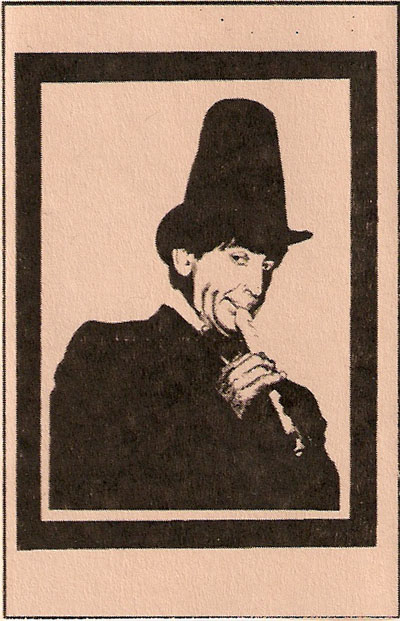 Medroxy Progesterone Acetate/Regosphere – Split C60
Here's a great split from these two artists who are both new to me. The tape is nicely packaged on some off-white paper stock with clear black print. It's simple and effective and looks quite classy right off the bat. Each artist has one side with Medroxy Progesterone Acetate kicking things off on side A.
MPA's track – entitled "Scum of the Morning Star" – is a noisy drone fest that makes up all of side A. Screeching synths, shiny wails of feedback, incessant buzzing and airy noise all work together to make this an ecstatic assault on the senses. There are strange delayed creaking sounds that work into the mix, as well as some building buzzing and screeching that become a bit overbearing at times but they tend to drop off just shortly after they have worn out there welcome. Once they drop out, the other more interesting layers are brought to light letting the listener focus on the more subtle characteristics of what MPA has going on here.
Regosphere takes on side B with some excellent droning ambient noise, not too unlike MPA's sound. This time divided into 4 tracks and utilizing some field samples. Very apparent in the opener "Trash Picker" is his use of crow sounds, which as the only organic samples here blend in disturbingly well. The thick set of drones evolve effectively and the fullness of the spectrum is very refreshing. "Foothills" continues with yet another great wall of noisy drones this time joined by some rhythmic machinery sounds very much reminded me of older, rawer Megaptera. I am really digging on it. "Prefabricated Revolution" ups the ante even more with intense humming drones, and rhythmic synth surges which eventually builds into a noisier wall. Finally, as a "come down" track "Walking" takes some field samples and blends them into a creepy melody to create a hypnotic dirge that concludes side B effectively.
I'm really loving this tape on many levels. The simple, consistent design, the solid and detailed tracks, the variety in sounds, the enigmatic concepts and tongue-in-cheek artwork make this a great little package. In addition it's a fantastic first exposure to these two artists. Unfortunately this tape is long gone so you won't be finding it at Dumpsterscore's website but if you can search it out elsewhere I heartily recommend it. Great work!
| | |
| --- | --- |
| Composition: | |
| Sounds: | |
| Production Quality: | |
| Concept: | |
| Packaging: | |
| Overall Rating: | |