Knurl – Thiocarbamide CD
25 November 2012
xdementia
No Comment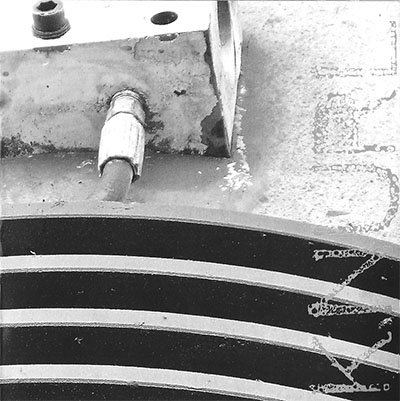 Knurl – Thiocarbamide CD
Harsh noise is the name of the game and with Thiocarbamide Knurl makes himself a key player. The artwork depicts corrosion – lots of it – with rusty metal, gritty textures and old machinery.
Taking no time to get into the thick of things Knurl explodes the album with the opener Morphocrylate a blistering barrage of distorted sounds, junk metal, crunchy starts/stops, screeching feedback and everything that makes a harsh noise album great. Neuromyositis follows suit with yet another obliteration of sound.
Even following into the second half of the disc, Phemus continues exactly where Neuromyositis left off and it becomes apparent that Knurl is not about to let up. However Phemus goes through a few passages where the white-hot noise continues but where certain elements take the forefront. One such element is a wailing electric guitar solo which I have to admit really is at odds here with the bulk of the album and which really ruins the barrage of harsh industrial assaults.
Where Phemus clocks in at 12 minutes, you can begin to brace yourself for a long run of less complete chaotic destruction with the 23 minute Rization. Finally embracing a different tactic here Knurl employs a noisy drone which eventually erupts once again into harsh noise madness to kill off the last of the listener's sanity.
Thiocarbamide is pure harsh noise so be prepared for uncompromising audio attacks. This will definitely appeal to the harsh heads. As for me, I do enjoy this sort of thing but find it a touch generic as it is treading very familiar ground.
| | |
| --- | --- |
| Composition: | |
| Sounds: | |
| Production Quality: | |
| Concept: | |
| Packaging: | |
| Overall Rating: | |