Arabian Blade – The Pressure Mantra C20
26 November 2012
xdementia
No Comment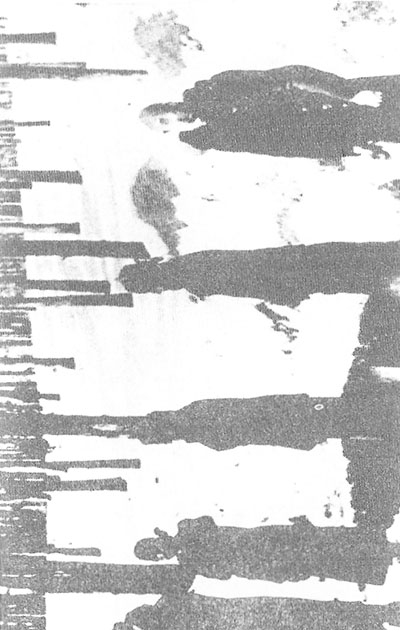 Arabian Blade – The Pressure Mantra C20
Self Released
Arabian Blade is Christopher Donofrio of Reviver and Donovan Fazzino a name I'm unfamiliar with. This is an older release having been recorded in 2008, who knew it would take me this long to review it! With this quick cassette the duo presents 2 fuzzed out dead noise tracks, both untitled.
Side A features bubbling overdriven synth attacks employing a heavily squashed sound. There is literally no room left in the recording for anything else because the frequencies are spread so wide. It's quite fulfilling however with an undeniable intensity and a simplicity is apparent yet delivers ferociously.
Side B I'm really digging even more. A plodding death industrial tone, throbbing along and so over distorted it's all frayed at the edges. Somehow they find room to accompany the thick core with a squall of painful moans drenched in reverb. The way the main drone slowly changes over time is great, and the few basic layers allow a listener to easily focus on everything occuring which works perfectly.
This might be an older release, but just hearing it now for the first time definitely gets me thinking that I need to collect the other material that Arabian Blade has out. Excellent work for the most sickened of death noise fans.
| | |
| --- | --- |
| Composition: | |
| Sounds: | |
| Production Quality: | |
| Concept: | |
| Packaging: | |
| Overall Rating: | |