Friends With Corpses – Don't Turn on The Lights C30
29 November 2012
xdementia
One Comment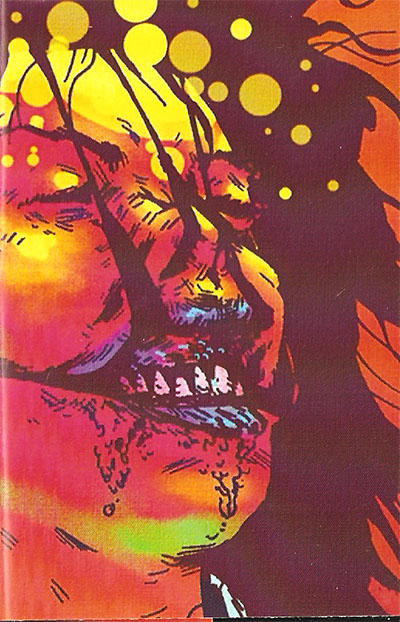 Friends With Corpses – Don't Turn on The Lights C30
Here is a sick Pusdrainer side project featuring Justin Lakes and Joe Walter. Friends With Corpses delivers saturated power electronics and death industrial experimental sounds with their debut effort Don't Turn on the Lights.
First off, the packaging on this record is sick – ugly neon colors and a piss yellow tape remind me of something from a Gaspar Noé flick. Also worth mentioning is that the track titles are quite wonderful.
Side A kicks off with Throbbing Pisshole an overdriven synth riff explodes with pe vocals and blistering noise that chugs in all the right spots.Disturbing Realizations is a short closer that merely helps the transition into side B.
Side B features one long track entitled Cunt Lice which contains long blown-out drones of ecstatic noise and pure bliss. The way the sounds throb and howl is perfect and often times things get so over saturated the track is forced to stop only to explode again in a frenzy of moaning yet soaring distorted drones. Muffled screams join the fray as the track evolves and they are finally joined by ghostly howls and whispers which seem to fit so perfectly into the mix.
This tape really surprised me and is an excellent example of noise taken to the next level with atmosphere, tactfulness, and beautiful accidents by using a slightly improvisational touch. Some of the comparisons I can think of are Wolf Eyes and Filth. Excellent work.
| | |
| --- | --- |
| Composition: | |
| Sounds: | |
| Production Quality: | |
| Concept: | |
| Packaging: | |
| Overall Rating: | |