Tourette – Jardin du Sommeil. Chant d'Amour sur la Nuit Grandissante CD
1 December 2012
xdementia
One Comment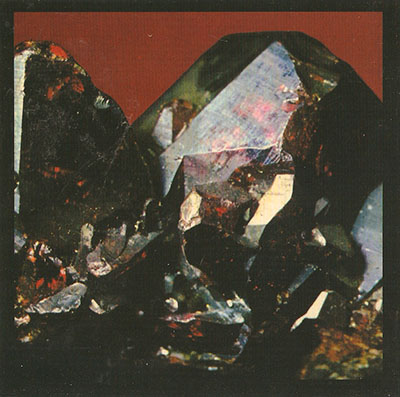 Tourette – Jardin du Sommeil. Chant d'Amour sur la Nuit Grandissante CD
This could possibly be the first Troniks release I have reviewed on Existence Establishment but I have to say I am happy to see the label back in operation, even if their output has slowed down some. My limited experience with the project Tourette has led me to believe that what I can expect is pure lo-fi harsh noise, although the graphic design here screams of something much more artsy.
Jardin du Sommeil kicks things off with a page right out of the book of Pedestrian Deposit. Classical piano lines clash with washes of harsh noise, but the noise is anything but lo-fi. Very dynamic and full it seems the crunchy attacks are ruthlessly stabbing at alternating ears.
Chant D'Amour is the shortest track here acting somewhat as a transition with reverberating industrial build ups and ending in classical chants with battered noise attacks slowly dying out.
Finally we have the epic 20 minute closer Sur Le Nuit Gardissante. By the time this track rolls around it's apparent that Tourette is quite adept at building huge cinematic atmospheres and mixing it in deftly with harsh noise madness. The first 5 minutes of the piece solidifies this theory into fact with low harmonic drones and building swells of crunchy noise that changes timbre with the dynamics; all this before blasting away with an all-out harsh assault.
This release definitely struck me as a huge surprise and marks a significant milestone in the evolution of the project. This was released way back in 2009 – wow I must have had this for a while – and I've very surprised there wasn't more heads turned by this release. A great album, underrated, and marking steps forward in the harsh noise genre.
| | |
| --- | --- |
| Composition: | |
| Sounds: | |
| Production Quality: | |
| Concept: | |
| Packaging: | |
| Overall Rating: | |