A Wake A Week – Little Black Cloud CD
5 December 2012
xdementia
No Comment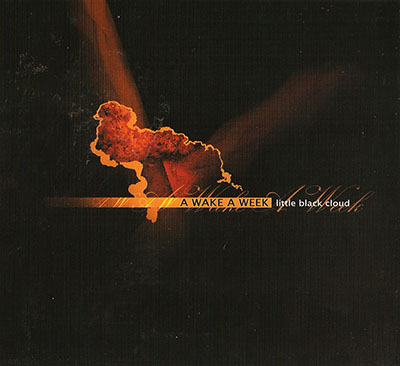 A Wake A Week – Little Black Cloud CD
It's always interesting to dive head first into a project of which every aspect is completely unknown to you. I've never heard of the label, the artist or anything else having to do with this release. All I know is that the disc is contained within a carefully and professionally designed digipak.
Little Black Cloud has an undeniable soundtrack-like quality. If this was a proper soundtrack disc linked to a film I would not at all be surprised. It has several features which make it such: great production, atmosphere, a dosage of sappiness, and a rather disjointed quality.
To get straight to the point I'm not digging the piano or guitar melodies here, and there is a lot of them. They're mostly on the cheesy end of being gothic, they aren't well produced and they're what holds down the bulk of Little Black Cloud. The slower more somber tracks are slightly more effective with some experimental elements and interruptions thrown in that help to give the album its cinematic feel.
I do however, enjoy the more sinister tracks on Little Black Cloud which tend to lean towards a neo-classical style like the excellently titled I'm Always Writing Endings and Beginnings and Endings two deep plodding tracks that employ A Wake A Week's strengths keenly.
Little Black Cloud is a solid album overall with some stylistic decisions that aren't really my cup of tea, but might appeal to those of you who enjoy more cinematic and gothic style music. Think stuff you might find on early Projekt releases like string pads, piano melodies, and field samples. There is definitely a lot of effort and consistency put into Little Black Cloud which can't be denied.
| | |
| --- | --- |
| Composition: | |
| Sounds: | |
| Production Quality: | |
| Concept: | |
| Packaging: | |
| Overall Rating: | |