Cathartec – Lithogenesis C30
6 December 2012
xdementia
No Comment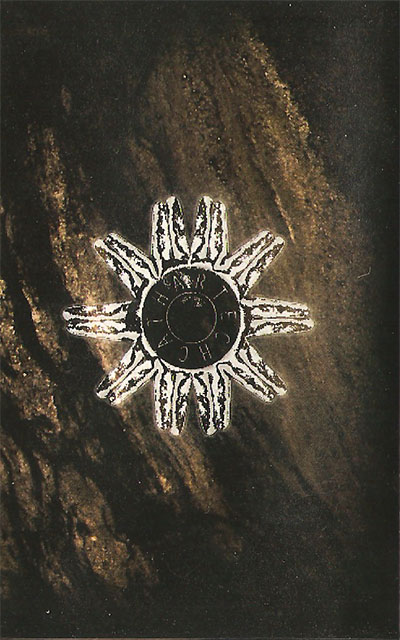 Cathartec – Lithogenesis C30
Here's a tape from the Seattle based musician Cathartec presenting roughly 30 minutes of ambient drone. Simply packaged with earth tones and runes the design is a decent implicator of what is contained within.
The tape kicks off with Orthoclase which is a floating and airy drone piece with a ton of great textural layers in the mix to add detail and subtlety. The piece swirls around the listener like a raging blizzard, but peaceful in it's beauty. A really nice amalgamation of sounds here. Lithogenesis is the second track here which takes a more electronic direction. The sounds are still quite detailed and unpredictable which give it an organic quality but overall it's a bit more sci-fi influenced.
Side B closes with Moonstone yet another solid drone piece which starts with a chant laden moan and evolves into yet another beautifully floating atmosphere.
This is an excellent tape that presents an emotional foray into ambient music. I really enjoy the sounds and compositions and although Lithogenesis tends to tread on familiar ground it will be yet another great addition to any ambient fans collection.
| | |
| --- | --- |
| Composition: | |
| Sounds: | |
| Production Quality: | |
| Concept: | |
| Packaging: | |
| Overall Rating: | |