Robe. – Remains of a Burning World C60
18 December 2012
xdementia
No Comment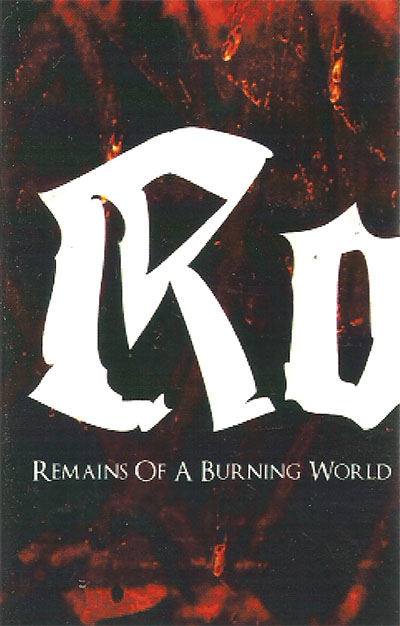 Robe. – Remains of a Burning World C60
Here's another effort from Robe. which is actually some older material recorded in 2008 but re-released on cassette in 2009 after an initial first run as a CDr release. If you're not familiar with Robe. they are a duo from Indiana that create black noise with guitars and electronics.
The usual issue I've found with Robe. is that they fall into that muddy rut of creating rather dry sub-par guitar noise. This is not the case for the first two tracks on Remains of a Burning World. Deep Darkness and Remains of a Burning World are both very minimal dark ambient pieces featuring detailed sound design and set a great mood to start the album. Unfortunately Robe. fall back into their usual pitfalls with Fevered which features a weak uninspired noise floor with decent sound design elements appearing from time to time, but not enough to keep the track afloat.
Side B continues with more moments of ambient desolation in Second Blood and evolves into some solid industrial atmospheres with Decay. Visions of a Dead Future is the closer here with a slowly flowing creepy vibe that somewhat reminds me of the sounds of Luasa Raelon, a strong ending to the album.
This is the best Robe. material I have heard and it is definitely worth checking out to fans of industrial ambience. They've done a solid job here with most of the tracks and the album manages to take the listener on an interesting dark journey. Nice work.
| | |
| --- | --- |
| Composition: | |
| Sounds: | |
| Production Quality: | |
| Concept: | |
| Packaging: | |
| Overall Rating: | |