Instinct Control – This is Where I Draw the Inflection Line CDr
19 December 2012
xdementia
No Comment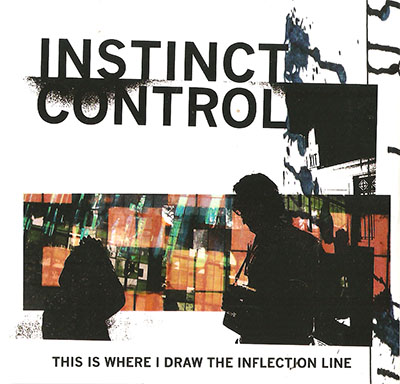 Instinct Control – This is Where I Draw the Inflection Line CDr
Instinct Control is Ryan T. Dunn from Chicago also the man behind the infamous venue Enemy. This was released back in 2009 and at the time I had the pleasure to witness him live. I'm guessing this material was created with the same equipment he employed in the live set – circuit bent and manipulated tape machines.
This is experimental sound through and through. It has a very analog sound and every single track is merely one layer of pulsating, throbbing, garbled electronic oscillators. It's raw and in your face with no effects which tends to make things a touch monotonous after a while but Dunn manages to keep things interesting with his ability to continue to manipulate the sound in insane ways.
Compositionally Dunn picks up well on certain passages and moments and allows himself to play with the sound in its raw form which is something that is attempted by many, but accomplished by few and Dunn succeeds here. If he decided to layer on a few distortion pedals this would make some great harsh noise but instead he decides to let the sound speak for itself.
This kind of stuff is interesting in performance but a tad dry as a recording. I can see so many ways in which this can be expanded on, evolved but I'm not sure if that's what Dunn's intent will be. Either way it's a heady exploration into the suffering of a tape machine.
| | |
| --- | --- |
| Composition: | |
| Sounds: | |
| Production Quality: | |
| Concept: | |
| Packaging: | |
| Overall Rating: | |