Umpio – Tripamishqi C30
11 January 2013
xdementia
No Comment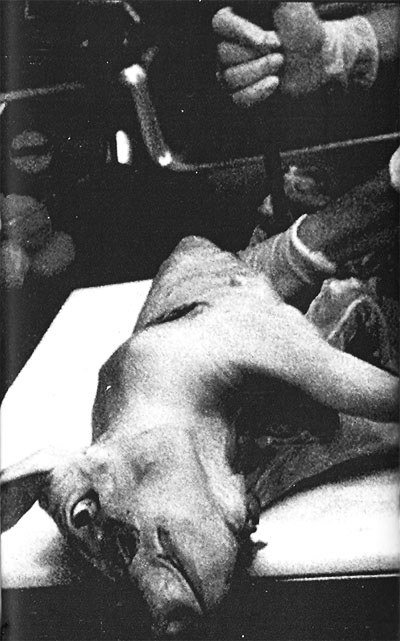 Umpio – Tripamishqi C30
Here is some pretty gruesome junk noise attacks presented by a project I am not familiar with. It's always great to hear new projects especially when they deliver a barrage of ugly sounds like this.
Umpio doesn't let up much in the span of side A on this jam-packed tape. The moments where you can possibly grab a quick breath of air slam back in quickly with some textured industrial sounds before you can even completely inhale.
The concept here is an apt one for rusty and aggressive harsh noise. This is about eating meat and the cost that comes with it. Slaughter houses, animal deaths, gutting pigs etc. Umpio manages to harness these concepts into an auditory form and it is a rough ride.
Side B is a touch more subtle with a warm chugging texture creating a quieter but more creepy sound. Add to that unsettling industrial creaks and groans along with focused feedback manipulation and a truly disturbing and engaging work is formed.
This is a really good tape with excellent raw yet powerful production presenting sickened harsh noise and nihilistic industrial all in one drop. It is a great introduction to the unadulterated sounds of Umpio who proves with this release that he is a force to be reckoned with in the world of noise.
| | |
| --- | --- |
| Composition: | |
| Sounds: | |
| Production Quality: | |
| Concept: | |
| Packaging: | |
| Overall Rating: | |