Sky Burial – There I Saw the Grey Wolf Gaping CD
16 January 2013
xdementia
No Comment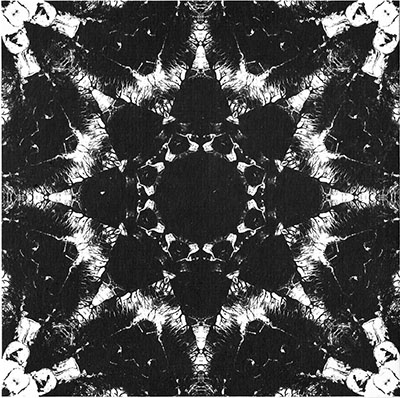 Sky Burial – There I Saw the Grey Wolf Gaping CD
Small Doses/First Light
There I Saw the Grey Wolf Gaping is the next chapter in Michael Page's Sky Burial project and with it he continues the momentum he has been building to a more classic ambient/new age sound finding influences in such acts as Tangerine Dream, Biosphere, and even Lisa Gerrard.
For the project Page has lined up a motley crew of contributors – even myself included in this one – with artists like Danny Hyde (Coil), Jarboe, Anni Hogan (Marc and The Mambas/Willing Sinners), Jóhann Eiriksson (Gjöll, Reptilicus), Bridget Wishart (Hawkwind), Troum, Xiphoid Dementia and piper Craig McFarlane. The result as you can guess is not only quite eclectic but also quite stunning.
Page does an excellent job in shaping the source material into a ethereal sonic journey that includes influences of post-rock and electronica but is mainly centered around ambient, drone, and new age.
The first two tracks are very effective yet unsurprising as the subtle sound design of dark ambient and industrial influences are what Sky Burial does best. Carne[val] is the first more playful and light track here which marks a new turn for Sky Burial and puts The Grey Wolf on par with something out of Aphex Twin's Selected Ambient WOrks or something from Dead Can Dance. The playfulness also appears in Fools Circel 9wys with an over-the-top almost Bjork or Coil element to it.
This is one of my favorite Sky Burial albums to date because it shows Page clearly stepping out of his comfort zone yet succeeding in every direction in which he takes the project. Somehow he manages to take the original aesthetic he carved out with Sky Burial and build on it as well as furthering those characteristics to a new level. Excellent release that I'm honored to have a hand in.
| | |
| --- | --- |
| Composition: | |
| Sounds: | |
| Production Quality: | |
| Concept: | |
| Packaging: | |
| Overall Rating: | |