William Fowler Collins – Tenebroso CD
22 January 2013
xdementia
No Comment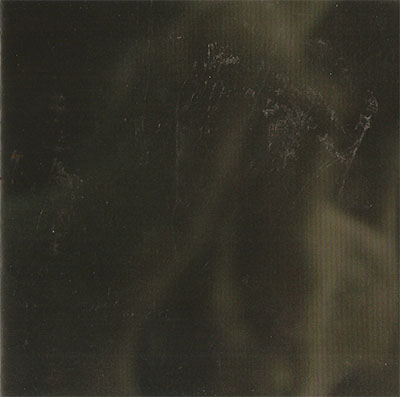 William Fowler Collins – Tenebroso CD
This disc from Handmade Birds is almost completely devoid of information. Adorned with deep dark artwork and a pitch black inner booklet the only information you will find here is the artist and album name on the spine. So before this disc is even spun you get quite a bleak impression of Collins' work.
Collins is a self professed dark ambient artist working in the realms of drone with an industrial tinge. Tenebroso clocks in at around an hour with a total of 6 tracks some spanning the length of 16 whopping minutes.
Collins' kicks things off with Scythe which is perhaps the only track on here which I outright don't like. Beginning with a noisy drone then awkwardly halting and employing floating, new-age piano poking for the second half it comes off as extremely lame and pretentious.
Since Scythe isn't quite representative of the album I'm willing to dismiss it and lose myself in the extremely bleak and nihilistic drones that Collins' presents with In Valleys and What You Are Now We Used To Be which recalls moments of Angelo Badalamenti's ambient noise tracks on the Lost Highway score – a high point on Tenebroso for sure.
Another comparison that is apt with the level of detail and style reached in the mammoth 16 minute track Tapeta Lucida would be Malignant Record's Terra Sancta project. Think desolate noise floors with slowly growing drones almost forming some sort of harmony but disintegrating into noise before a tone can be reached. This is a much better direction for the project than the angular new age and out-context pianos featured in Scythe.
When all is said and done Tenebroso isn't a landmark album by any means but Collins' does pay attention to detail and is consistent with his vision. I think Tenebroso may be a great album to some and rather dull to others yet that's the risk one takes when composing such subtle music.
| | |
| --- | --- |
| Composition: | |
| Sounds: | |
| Production Quality: | |
| Concept: | |
| Packaging: | |
| Overall Rating: | |