Locrian & Christoph Heemann – Locrian & Christoph Heemann CD
26 January 2013
xdementia
No Comment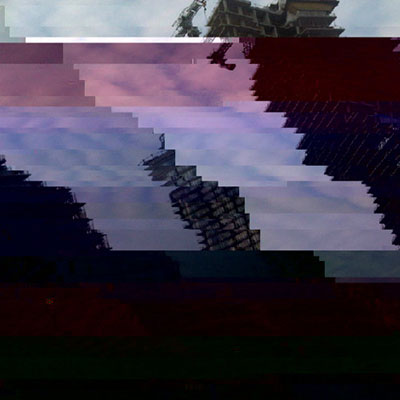 Locrian & Christoph Heemann – Locrian & Christoph Heemann CD
Here's a hefty collaboration between noise's favorite post-rock offspring Locrian and a collaborator who goes by the name Christoph Heemann. Heemann is a German composer who I am unfamiliar with yet has belonged to a number of projects and has collaborated with Current 93 and other seminal European artists.
The music presented in this self-titled collaboration is a style of post-rock experimentalism with some metal and drone influences. Comparisons include Xasthur, Tarentel, Arktau Eos, Sunn0))) and House of Low Culture – yes a weird mix – but the artists bring all these different influences to the table and quite a meal is served.
Hecatomb starts out with a blurry bath of acoustic guitars to form into a more structured post rock track which never fully breaks into anything too accessible thankfully. Loathe the Light is an excellent track with beds of textures and odd gestures joined by bleak underlying guitar work and black metal styled vocals to form a unique atmosphere.
The disc is roughly 60 minutes but features only 4 songs the shortest being 11 minutes. The longest track on the album Edgeless City presents a more minimal side of the collaboration which is excelled in by the artists as well. The bending drones and subtlety of the track are outstanding with careful layers colliding delicately it's a perfectly arranged track that builds an unnerving atmosphere. The closure in the collaboration is The Drowned Forest which is a highly emotional showing of vocal drones processed with tact and precision to create a gorgeous bed of haunting harmonies.
This is an excellent collaboration and highly recommended for fans of ambient, drone, and even some improvisation. I really enjoyed every aspect of the album and found it quite profound. This is such a huge step forward for Locrian and impressive introduction to the work of Christoph Heemann.
| | |
| --- | --- |
| Composition: | |
| Sounds: | |
| Production Quality: | |
| Concept: | |
| Packaging: | |
| Overall Rating: | |